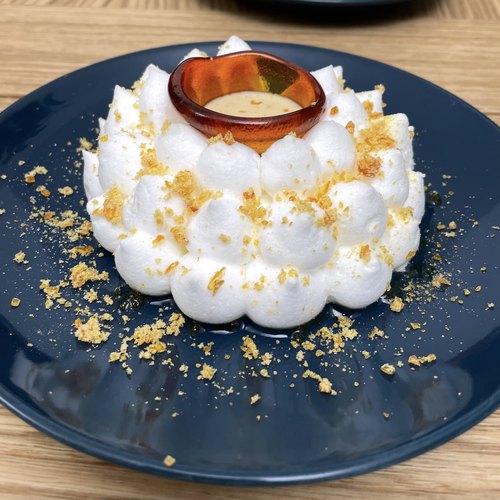 Spiky & Sweet Custard
Spiky & Sweet Custard! An adorable and delicious dessert 😁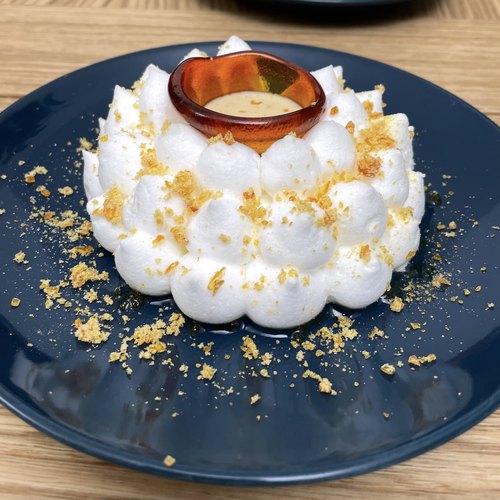 ---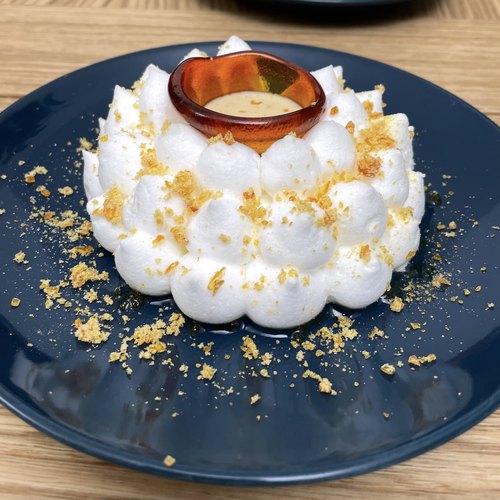 ---
Total time: 45 minutes
Prep time: 30 minutes, Cook time: 15 minutes
Ingredients for 3 people
4 egg
1.3 cups of powdered sugar
1/2 cup of milk
1 vanilla bean
1 tbsp of rum
---
Tools
parchment paper
Shot glass
Piping bag
Whisk
Steamer basket
---
Step 1/3
Separate the yolks from the egg whites, whisk the egg whites with 5 tbsp of sugar using an electric whisk, pour it into a piping bag and cut off the bottom corner. Place parchment paper in the steamer basket. Pipe a large dot of beaten egg whites in the center of the parchment paper, place a shot glass in the center and pipe small dots of whipped egg whites onto the large dot of egg whites. Place the steamer basket in a saucepan one-third full of boiling water and cook for 2 minutes then set aside. Repeat the process 2 times.
Step 2/3
Cut the vanilla bean in half and scrape the vanilla seeds inside. Mix the egg yolks, the milk, the whipping cream, the scraped vanilla pod until you obtain a smooth mixture. Cook the mixture in a saucepan until you obtain a smooth custard and set it aside. Melt the rest of the sugar in a saucepan, mixing gently until you obtain caramel. Place the shot glasses upside down on parchment paper and pour the caramel on top and let it set to obtain the shape of the shot glasses. Pour the rest of the caramel onto a baking tray covered with parchment paper, let it set then crush it to obtain a powder.
Step 3/3
Unmold the caramel from the shot glasses. Place the floating islands on a plate, sprinkle them with the caramel powder, place the caramel glass in the space in the center, pour the custard into the caramel glass. Pour the rum around the edge of the plate and enjoy!