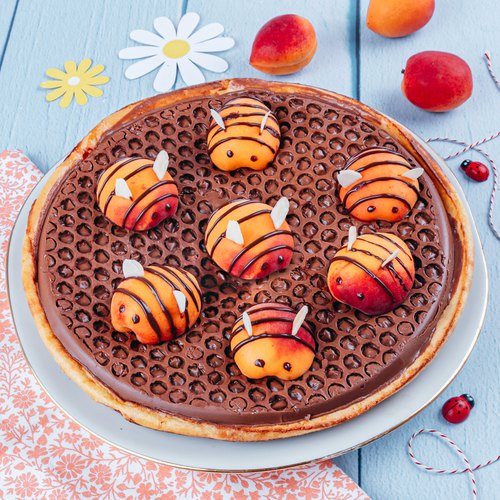 Buzzy Bee Clafouti
A fun recipe to do with the kids! 🐝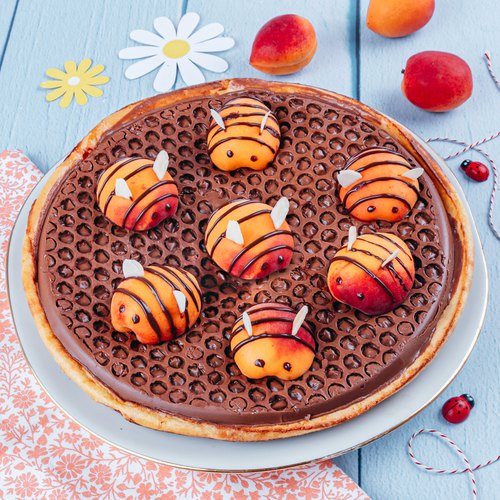 ---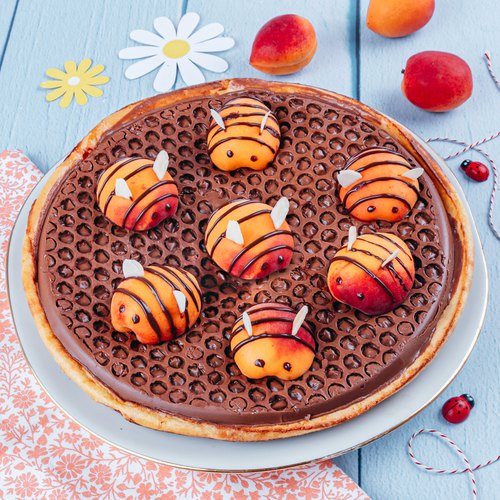 ---
Total time: 1 hour 10 minutes
Prep time: 35 minutes, Cook time: 35 minutes
Ingredients for 6 people
1 cup of flour
6 tbsp of sugar
2 egg
2 cups of milk
8 apricots
10 1/2 oz of milk chocolate
sliced almonds
1 3/4 oz of dark chocolate
---
Tools
Bubble wrap
Toothpicks
---
Step 1/3
Mix flour, sugar, eggs and milk. Cut 5 apricots in 2 and place them in one of the pans, skin side out, then cover them with the preparation. Bake for 35 minutes at 350°F. Cut a circle of bubble wrap the same diameter as the pan and place it in the other mold. Pour the melted milk chocolate over the bubble wrap and chill for 30 minutes.
Step 2/3
Cut the remaining apricots in 2 and draw stripes on their skin with the melted dark chocolate. Add 2 eyes using the tip of a toothpick dipped in dark chocolate. Make 2 diagonal cuts on the back of the bees and insert sliced almonds to form the wings.
Step 3/3
Unmold the chocolate from the bubble wrap and place on the clafouti. Add the bees on top and enjoy!