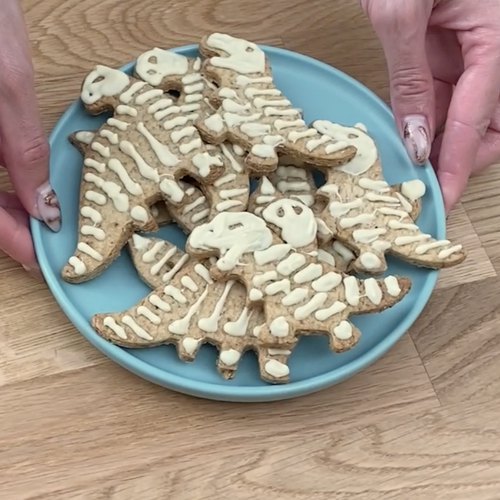 Dinosaur Biscuits
A fun recipe to make with the kids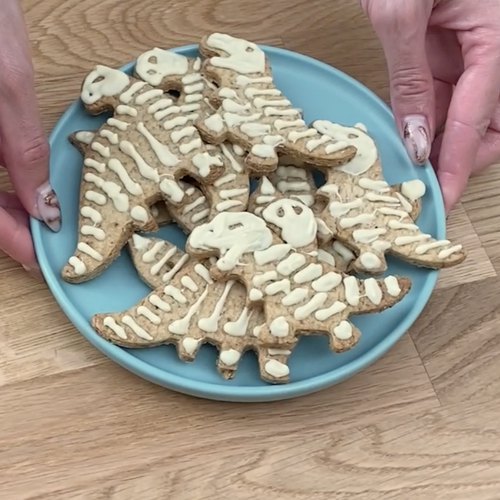 ---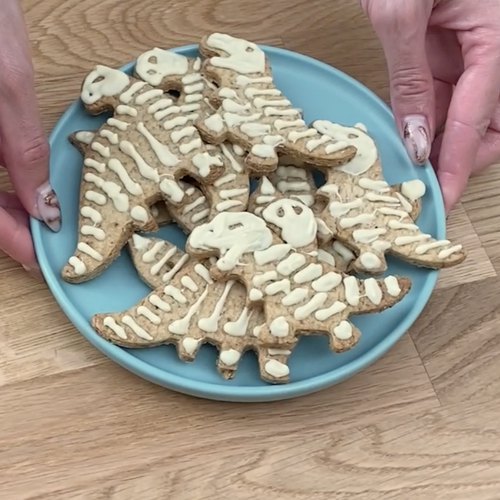 ---
Total time: 25 minutes
Prep time: 15 minutes, Cook time: 10 minutes
Ingredients for 4 people
2 cups of flour
1 cup of butter
1 tsp of salt
1/4 cup of raw cane sugar
1/4 cup of hazelnut powder
1 egg
1/2 cup of white chocolate
---
Tools
Chefclub dinosaur cookie cutters
---
Step 1/3
2 cups of flour - 1 cup of butter - 1 tsp of salt - 1/4 cup of raw cane sugar - 1/4 cup of hazelnut powder - 1 egg
Combine the flour, butter, salt, raw cane sugar, hazelnut powder, and egg. Mix and knead the dough until homogeneous.
Step 2/3
Spread out the dough on parchment paper, and cut out dinosaur shapes using the dinosaur cookie cutters. Bake in the oven at 350 °F for 10 minutes.
Step 3/3
1/2 cup of white chocolate
Melt the white chocolate, and pipe the chocolate on the biscuits to form the dinosaur skeleton. Let rest, serve and enjoy!