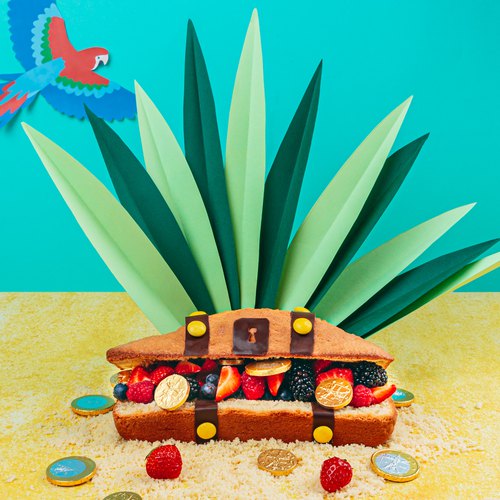 Pirates Treasure Chest
Pirates Treasure Chest! This treat is a true gem 🏴☠️🥰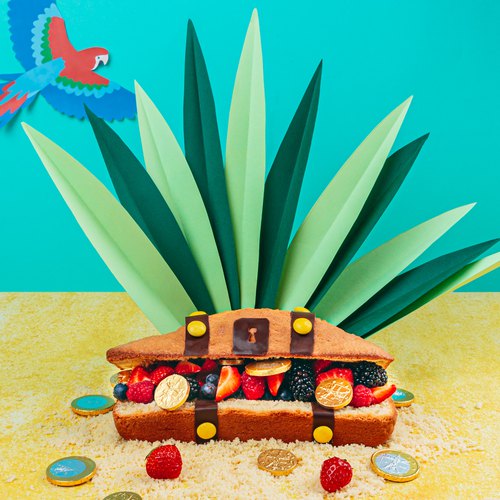 ---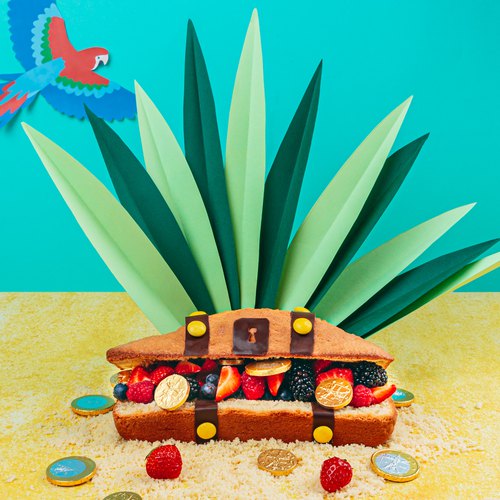 ---
Total time: 2 hours 20 minutes
Prep time: 40 minutes, Cook time: 40 minutes, Rest time: 1 hour
Ingredients for 5 people
3 egg
1 cup of flour
3/5 cup of sugar
3/5 cup of butter
1 tsp of baking powder
1/4 cup of dark chocolate
6 smarties
2 bags of chocolate coins
1 tbsp of strawberry jam
1/4 cup of mascarpone
1 container of strawberries
1 container of blueberries
1 container of blackberries
Salt
---
Tools
Rolling pin or metal rod
Plastic sheet protector
Electric hand mixer
---
Step 1/3
Separate the whites from the yolks. Pour the sugar with the yolks and whiten them with a whisk. Add the flour, the baking powder and melted butter.
Step 2/3
Whisk the egg whites into peaks with a pinch of salt. Add to the previous mixture gently with a spatula. Bake the cake until done. Let the cake cool and cut the top to make the top of the chest. Slightly hollow out the base and garnish with strawberry jam and mascarpone.
Step 3/3
Melt the chocolate and spread it on a plastic sheet protector. Chill in the fridge for 30 minutes. Cut strips then place them like a decal, keeping the film on top and let them set in the freezer before peeling them off. Decorate with the smarties. Proceed in the same way for the lock. Garnish with fresh fruit and place the chocolate coins inside. Serve and enjoy!