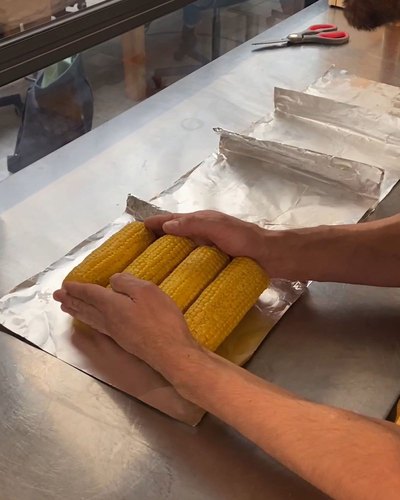 Homemade Grilled Plank Salmon
With corns on the cob from heaven :)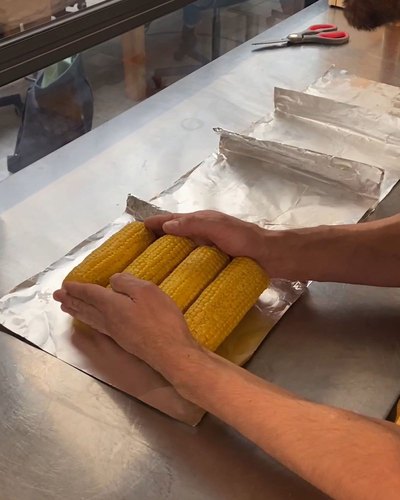 ---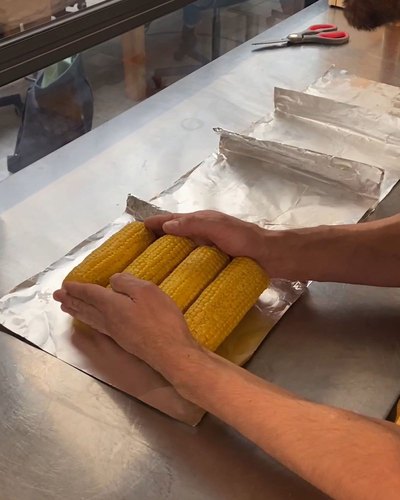 ---
Total time: 45 minutes
Cook time: 45 minutes
Ingredients for 4 people
1 salmon
Salt
Fresh ground black pepper
Brown sugar
1 lemon
1 whole fresh corn
Butter
Salt for corn
Sugar for corn
---
Tools
Non galvanized nails
Charcoal
Grill
Aluminum foil
Hammer
Tongs
---
Step 1/4
Light the charcoal grill. Place salmon on clean wood plank and use 4-6 non galvanized nails to ensure salmon does not slide or fall off when turning. Securely place salmon, in a vertical position, on the edge of the grill.
Step 2/4
Allow the salmon to smoke properly for 15 minutes before changing sides. Allow to caramelize for an additional 15 minutes.
Step 3/4
Place butter on a piece of aluminum foil then add salt, sugar and honey. Take corn and place on top of the butter. Cover in foil and place on grill for about 15 minutes, occasionally turning with tongs.
Step 4/4
Remove salmon and corn from heat. Serve and enjoy!