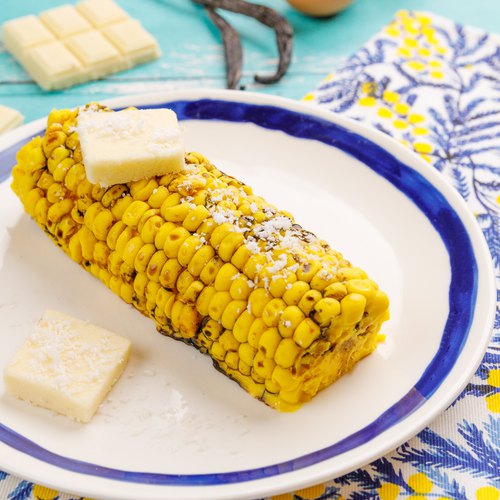 Sweet Corn on the Cob
Appearances can be deceiving 🤫🌽🤤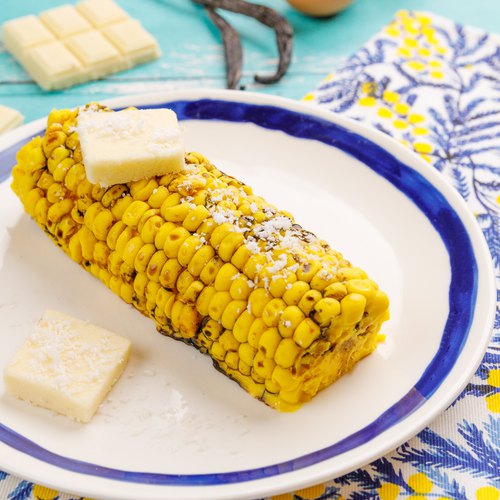 ---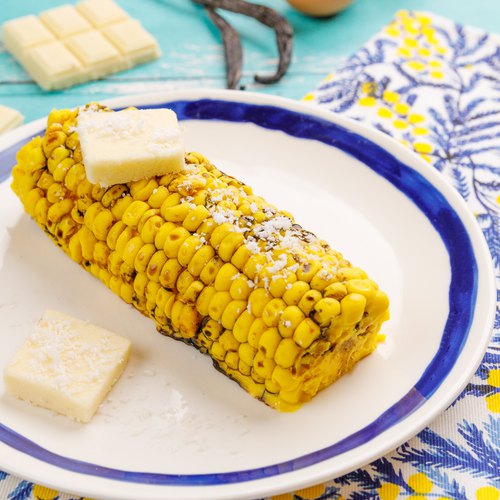 ---
Total time: 1 hour 50 minutes
Prep time: 45 minutes, Rest time: 1 hour 5 minutes
Ingredients for 4 people
2 corn on the cobs
1 cup of white chocolate
yellow food coloring
4 oz of cream cheese
1/2 cup of whipped cream
8 oz of mango coulis
8 squares white chocolate fudge
2 tbsp of shredded coconut
brown food coloring
---
Tools
Cling film
Jars play dough
---
Step 1/3
Cut a corn in the cob in half lengthwise. Place a sheet of cling film on top a rectangle of play dough and press the corn in the cob half into the dough, kernel side down. Repeat until you have 4 play dough corns. Freeze 20 minutes, then remove the cobs, mix the melted white chocolate with yellow food coloring, and pour into the molds (do not remove the cling film). Evenly coat the surfaces, pouring out any excess chocolate. Let chill in the fridge.
Step 2/3
Fold the remaining white chocolate with cream cheese and whipped cream. Next, add a layer of the mousse to the bottom of each mold. After, add a layer of mango coulis and finish with the white chocolate mousse. Next, let set in the freezer for 30 minutes.
Step 3/3
Remove the "corn" from the play dough molds, place on serving plates, and remove the cling film. Decorate with white fudge chunks for "butter", sprinkle with coconut, and rub brown food coloring onto the kernels to imitate char. Serve and enjoy!