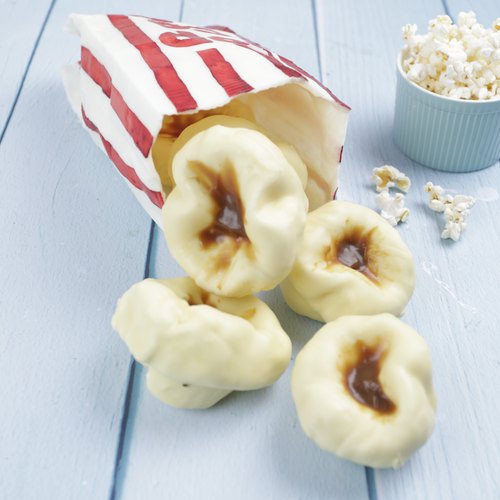 Bacon & Marshmallow Popcorn Treat
Bacon & Marshmallow Popcorn Treat! Bite-sized pieces of heaven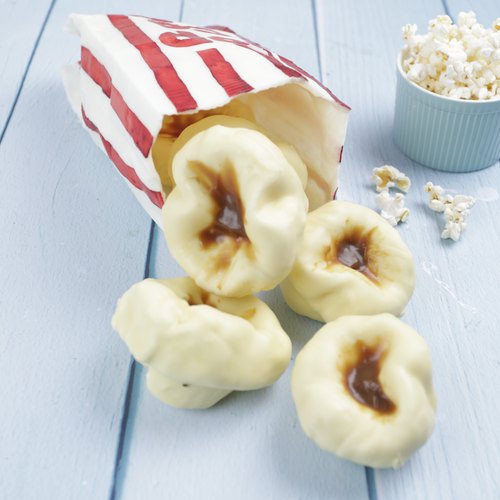 ---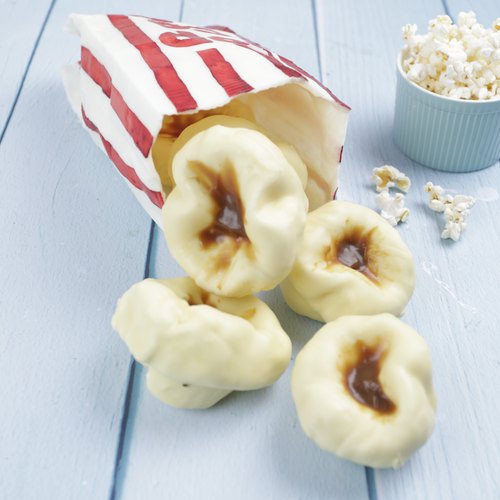 ---
Total time: 1 hour 20 minutes
Prep time: 20 minutes, Rest time: 1 hour
Ingredients for 4 people
Popcorn
White chocolate
Marshmallows
Red candy melts
Bacon
White chocolate ganache
Caramel
---
Tools
Cling wrap
---
Step 1/3
First, grill the bacon over high heat and set it aside. Then, melt the marshmallows on the same grill and add popcorn and chopped bacon on top. Mix the ingredients thoroughly and shape them into small balls. Next, coat the popcorn mixture with white chocolate ganache and wrap it tightly with cling wrap. Finally, mold the mixture into a popcorn shape and freeze it until it sets.
Step 2/3
Take the frozen popcorn balls and dip them into melted white chocolate, then let them set. Next, add caramel to the center of each ball to create the illusion of kernels.
Step 3/3
To make the white chocolate popcorn bag, pour melted white chocolate into the bag and ensure all sides are coated. Then, freeze the bag until the chocolate sets. Remove the bag from the mold and decorate it with red candy melts. Finally, fill the bag with popcorn treats and enjoy!