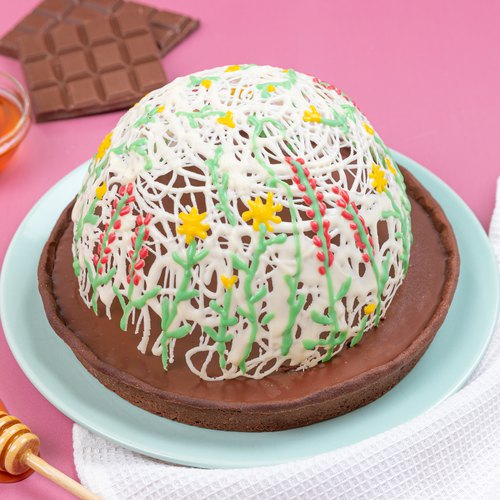 Bubble Bouquet Chocolate Tart
Bubble Bouquet Chocolate Tart! The peony sweet you need 🌸🍫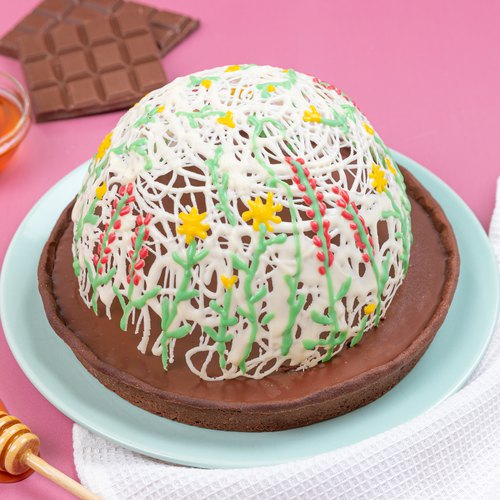 ---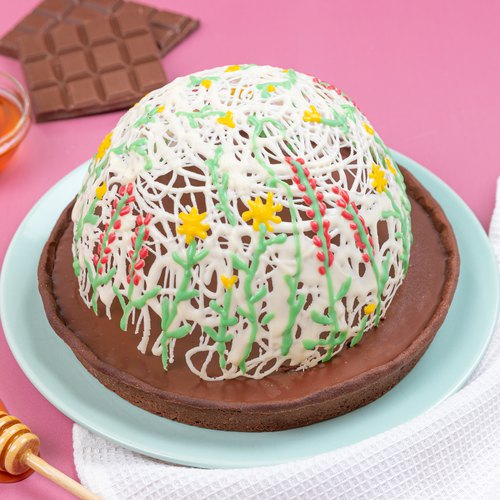 ---
Total time: 45 minutes
Prep time: 15 minutes, Rest time: 30 minutes
Ingredients for 6 people
1 chocolate pie crust
Chocolate ganache
White chocolate
Food coloring
---
Tools
Balloon
Cling wrap
---
Step 1/3
Fill the cooked pie crust with chocolate ganache and refrigerate for 30 minutes.
Step 2/3
Melt the white chocolate, then dye 1 oz red, 1 oz yellow and 1 oz green. Fill the balloon with water, close it and cover it in cling wrap. Place the melted white chocolate in a piping bag and decorate the balloon. Draw the flowers and stems with the dyed chocolate. Allow to set, remove the balloon and the cling film.
Step 3/3
Place the white chocolate and flower shell on the tart. Serve and enjoy!