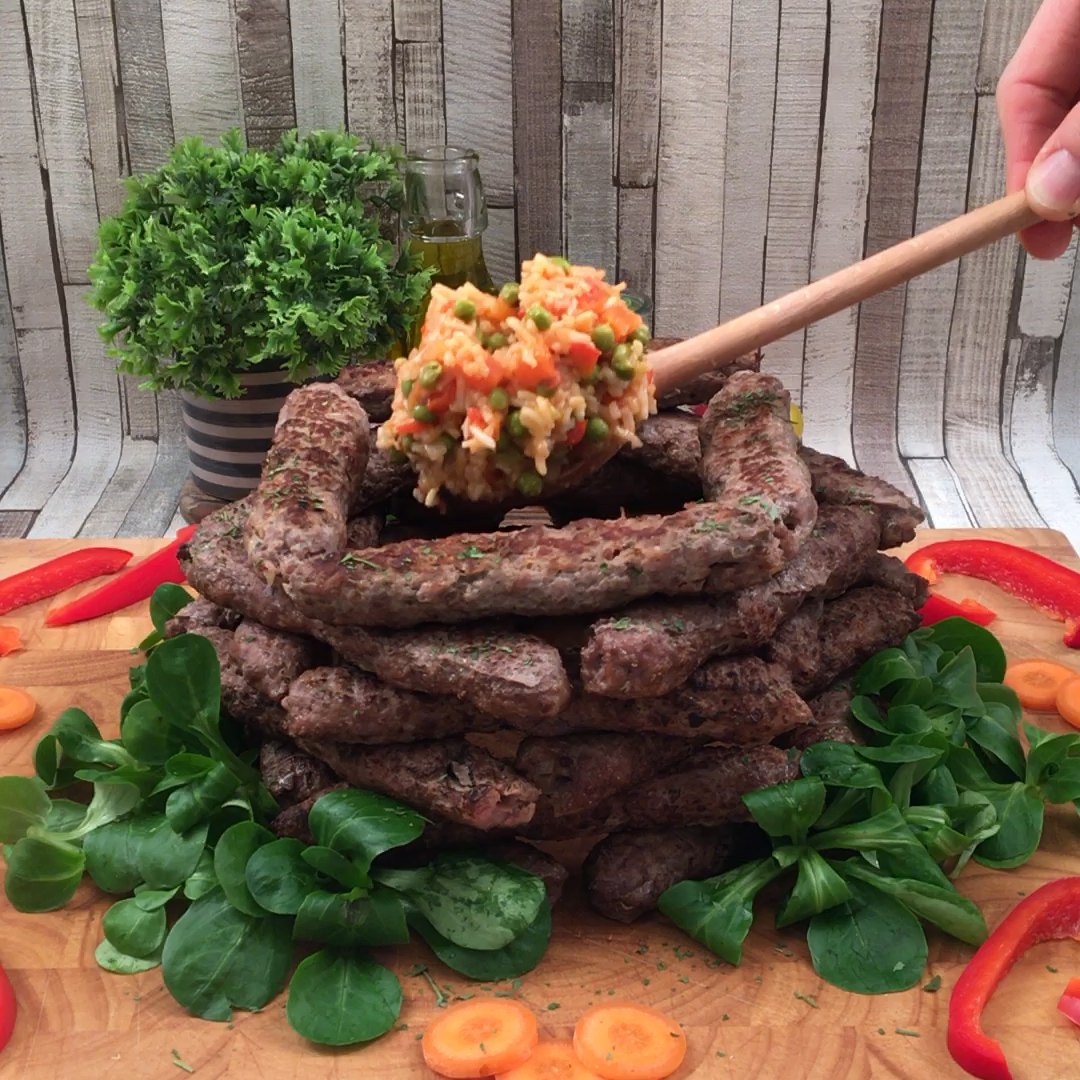 Homemade Sausage Tower
Full of lively rice! 🤩
Made by you!
Ingredients
1 1/2 lbs ground beef
1 1/2 lbs ground pork
1 1/2 lbs ground lamb
2 onions, chopped and divided
White wine
1 carrot, chopped
1 bell pepper, chopped
1 clove garlic, minced
2 cups rice
3 cups stock
2 cups chopped tomatoes
1 tbsp paprika
2 cups frozen peas
1 large jar
Tools
Plastic bottle
Skewer
1. Cut the top off the plastic bottle. Mix the meats, 1 onion and white wine. Season as desired with salt, and pepper. Place the meat in water bottle then set on top of jar, stick skewers into top of water bottle press down creating sausages. Cook sausages on a grill.
2. Place the remaining ingredients in a stock pot until rice is cooked.
3. Stack cooked sausages to form a mountain then fill with rice. Serve.
Similar recipes from Chefclub