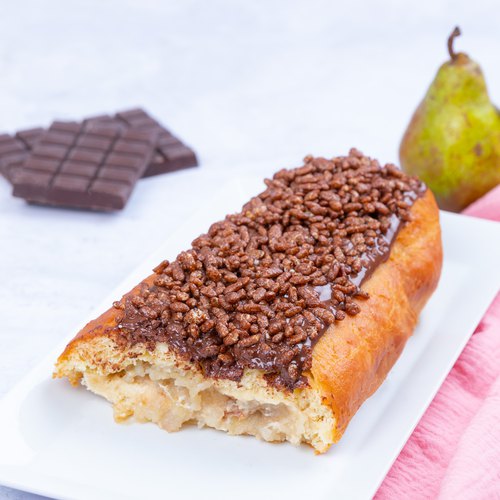 Amaretto & Pear Beignets
Amaretto & Pear Beignets! Indulge in the crispy and fluffy goodness 🍐🍩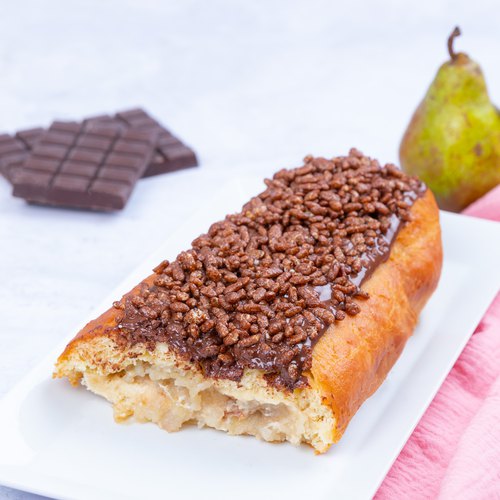 ---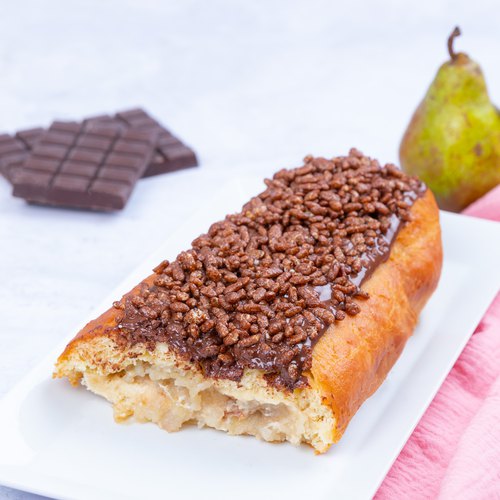 ---
Total time: 30 minutes
Prep time: 5 minutes, Cook time: 25 minutes
Ingredients for 3 people
27 oz of beignet batter
3 1/2 oz of dark chocolate
3 1/2 oz of cocoa krispies ®
Oil
0.4 cup of amaretto liqueur
2 cinnamon sticks
4 cups of water
3 pears
---
Tools
Piping bag
---
Step 1/4
Shape the beignets and fry in hot oil until golden brown. Once cooled, place a thin slab of chocolate on the beignet and allow it melt. Sprinkle with the chocolate puffed rice cereal.
Step 2/4
Poach three pears, removing the center first, in water with the cinnamon sticks. Cook 20 minutes.
Step 3/4
Cook the pears in a pan and flambé with Amaretto. Crush the pears using a potato masher and allow to cool.
Step 4/4
Garnish the donuts with the pear compote using a piping bag. Serve and enjoy!