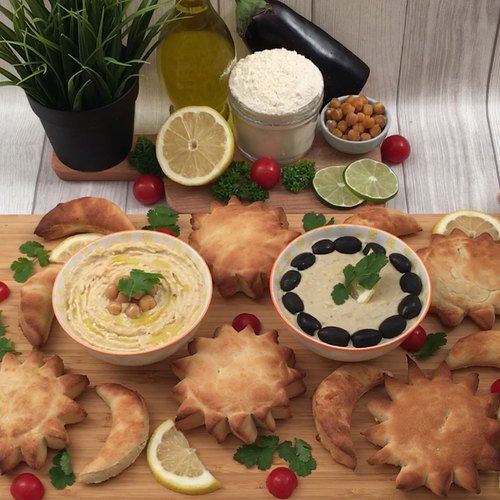 Kids baba ganoush
Kids baba ganoush! a recipe straight from turkie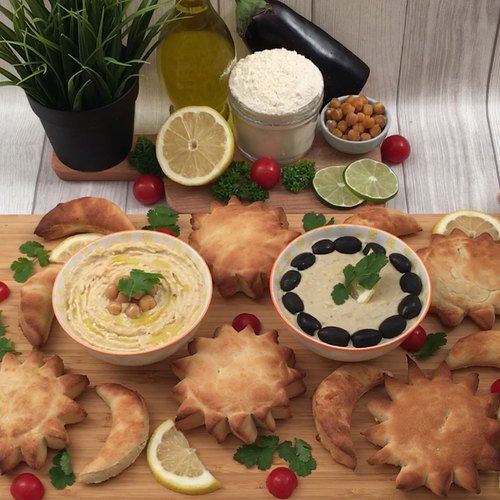 ---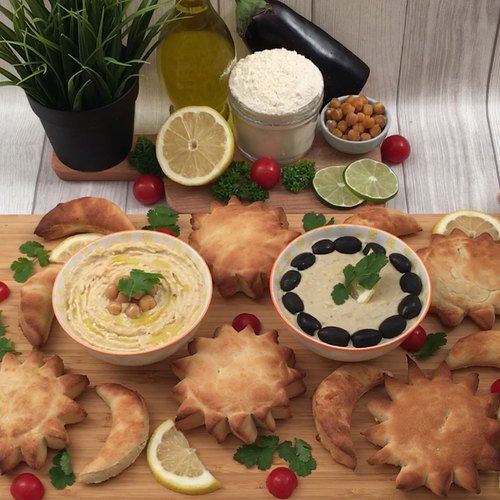 ---
Total time: 2 hours 25 minutes
Prep time: 40 minutes, Cook time: 45 minutes, Rest time: 1 hour
Ingredients for 6 people
1 tbsp of yeast
4 3/4 tbsp of sugar
5 cups of flour
1 cup of olive oil
1 eggplant
1 cup of chickpeas
1/2 cup of lemon juice
2 tsp of garlic
1 cup of tahini
black olives
salt
---
Tools
Rolling pin or metal rod
Baking sheets
---
Step 1/3
Mix 1 hen and 1 chick into 1 chef of lukewarm water. Combine 4 chefs of flour, 1 chick of salt, 1 mouse of sugar and 1 cat of olive oil in the bowl, then add the mixture of water and yeast. Knead until you obtain a smooth and homogeneous dough. Cover the bowl with 1 towel then let rise for 1 hour.
Step 2/3
Prick 1 eggplant with the tip of the hen cup. Pour 1 chick of olive oil over the eggplant and bake for 35 minutes at 350°F. Mix together 1 chef of chickpeas, 1 mouse of lemon, 1 mouse of olive oil, 1 chick of minced garlic, 1 chick of salt and 1 cat of sesame puree.
Step 3/3
Remove air from the dough which has risen by pressing on it and then flatten it. Cut 5 moons and 5 suns in this dough and place them on a baking sheet covered with baking paper. Bake for 5 minutes at 460°F. Enjoy the hummus and baba ganoush with freshly baked bread.