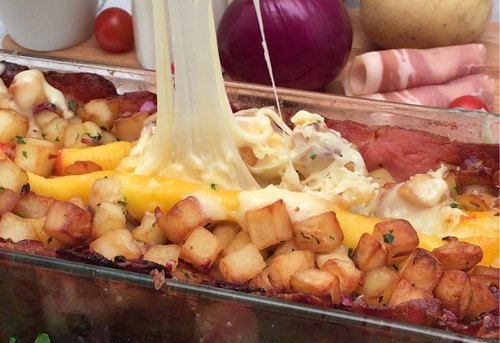 Tartiflette Terrine!
Tartiflette is a traditional French recipe of bacon, cheese and potato... Thank you France!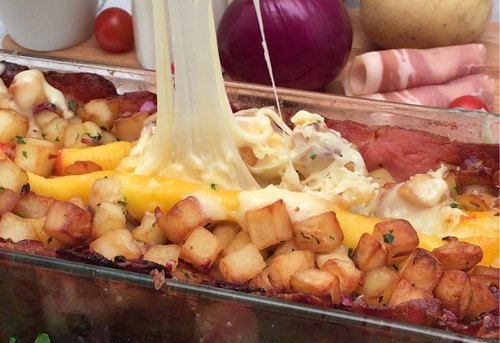 ---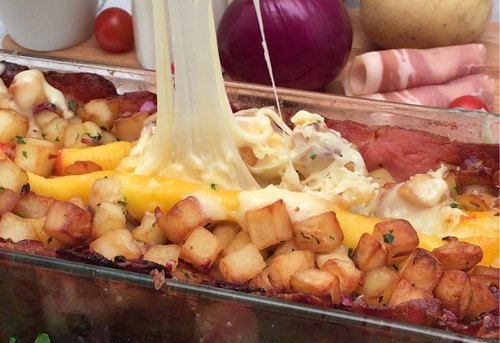 ---
Ingredients for 4 people
2 large potatoes
1 red onion
20 slices of bacon
1 reblochon
1/2 cup of creme fraiche
olive oil
parsley
---
Tools
Loaf pan
---
Step 1/3
Peel and dice the potatoes, then cook them in a splash of oil with the finely chopped onion. Once the potatoes are golden brown, garnish with chopped parsley.
Step 2/3
Line the baking dish with the slices of bacon. Cut the reblochon in 2 pieces and place them in the middle of the dish standing with the cut side facing up. Fill the dish halfway with potatoes, pour in the creme fraiche, then cover with the rest of the potatoes.
Step 3/3
Bake for 20 minutes at 395 °F and enjoy by dipping the potatoes and the bacon in the reblochon.