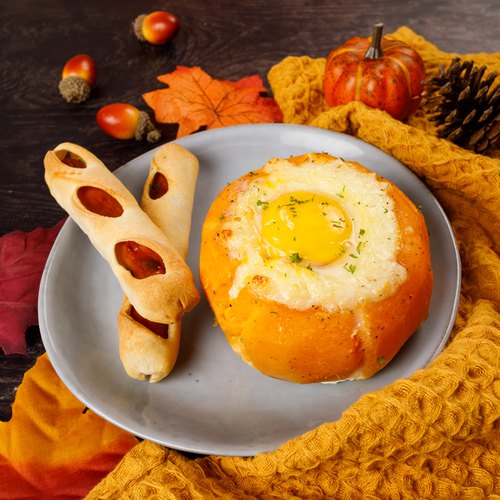 Sassy Squash Stuffed Pie
Sassy Squash Stuffed Pie! Sure to give you some gourd vibes 😃🍲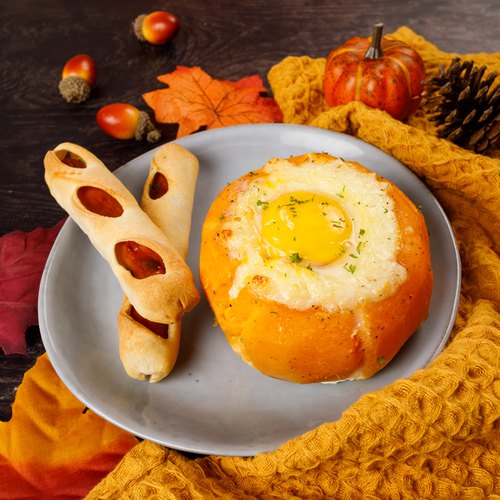 ---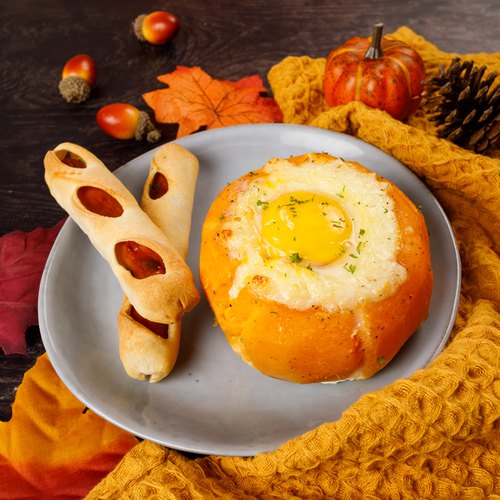 ---
Total time: 2 hours
Prep time: 40 minutes, Cook time: 1 hour 20 minutes
Ingredients for 3 people
1 butternut squash
0.4 cup of olive oil
7 oz of bacon bits
1 onion
Parsley
3/5 cup of heavy cream
4 1/4 oz of emmental cheese
3 egg
1 pizza dough
6 hot dogs
Salt & pepper
---
Tools
parchment paper
---
Step 1/3
Cut the butternut squash into 3 parts, cook the squash in boiling water for 40 minutes then plunge the ssquash into 1 liter of ice water. Cut the end, peel the squash parts, draw streaks on the outline of each squash then hollow them out. Arrange the inside of the squash and the hollowed out parts on a baking tray lined with parchment paper. Drizzle some olive oil, season with salt and pepper then bake for 30 minutes at 340°F.
Step 2/3
Cut the onion into pieces then brown with the bacon bits. Place the leftover squash in a bowl, add the bacon bits, onions and parsley then mix. Salt and pepper the squash mixture, add the heavy cream then mix again. Garnish the squash cups with the preparation, sprinkle with grated emmental and place 1 egg on each squash cup.
Step 3/3
Cut the pizza dough in 2 crosswise then 340°F.each part in 3. Place 1 hot dog in a strip of dough, draw 3 lines on the dough then wrap it around the hot dog. Repeat the process 5 times, place them on the baking sheet with the squash then bake for 10 minutes at 340°F. Sprinkle the dish with parsley and enjoy!