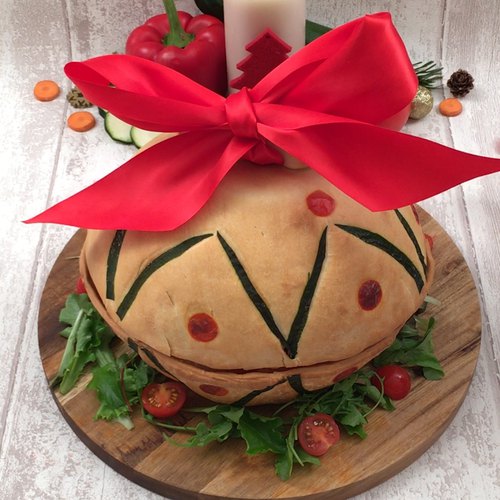 Giant Pizza Ornament
No tree? No problem!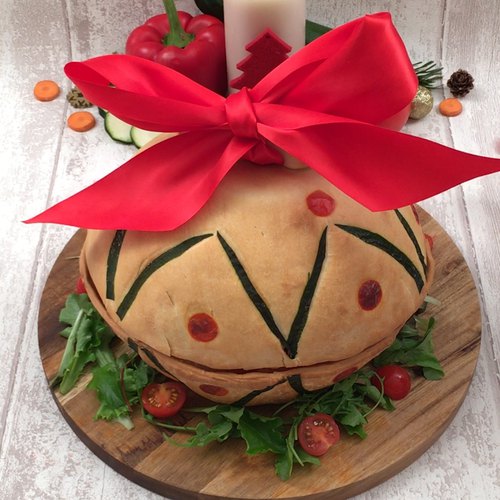 ---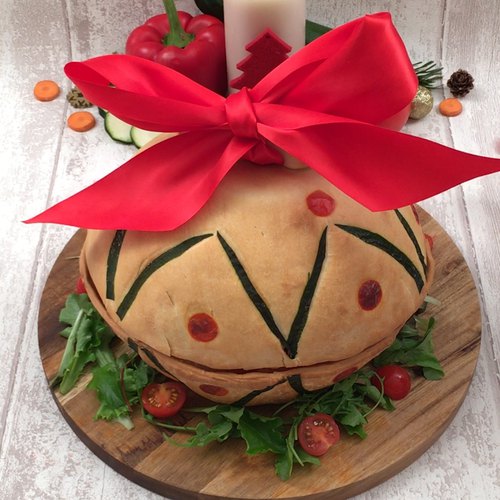 ---
Ingredients for 6 people
1 red bell pepper
2 pizza doughs
1/2 cup of tomato sauce
1 1/2 cups of swiss cheese, grated
3 slices of prosciutto
bell pepper
1 zucchini
basil
---
Tools
Vegetable peeler
Rolling pin
Salad bowls
---
Step 1/3
Peel the zucchini and pepper to form thin strips of skin. Cut the strips of pepper skin into small circles. Form a large star on each pizza dough with the zucchini peels and decorate with pepper dots. Roll the peelings into the dough with a rolling pin. Place the dough on the salad bowls, so that dough forms to the chape of the bowl, and bake for 15 minutes at 350 °F.
Step 2/3
Spread the tomato sauce inside one of the dough bowls. Add the grated swiss cheese, slices of prosciutto, some diced pepper, a few slices of zucchini, and basil and bake for 10 minutes at 350 °F.
Step 3/3
Form a small handle of pizza dough at the top of the 2nd dough bowl and bake for 10 minutes at 350 °F. Tie a ribbon to the handle when it comes out of the oven and place the second dough on top of the first pizza bowl to form a Christmas ornament!