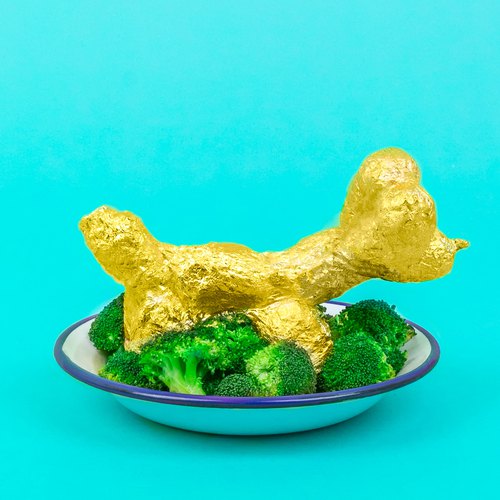 The Sausage Balloon Dog
The Sausage Balloon Dog! Made with edible gold 🐕🌭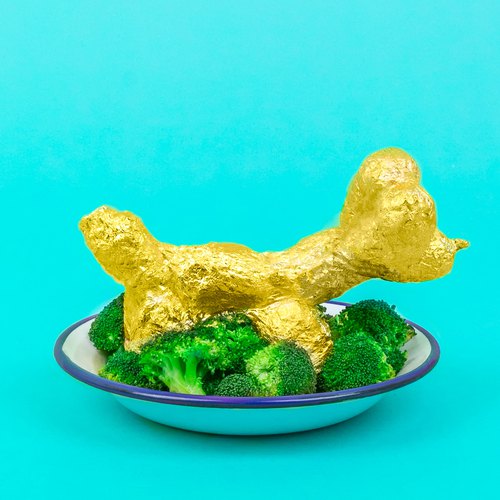 ---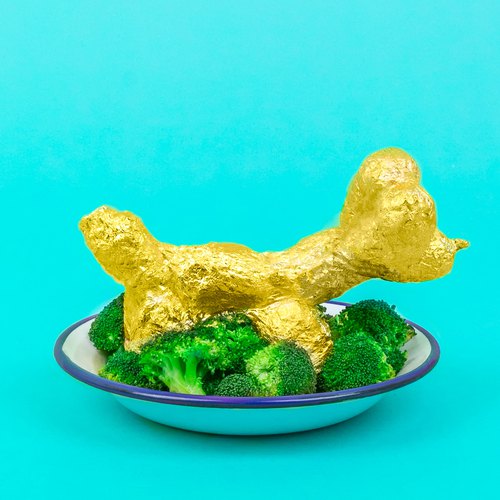 ---
Total time: 45 minutes
Prep time: 5 minutes, Cook time: 40 minutes
Ingredients for 2 people
1 10 hands long sausage
1 broccoli
Gold leaves
Salt & pepper
---
Step 1/3
Twist the long sausage into a balloon dog. Use glasses in a baking tray to maintain the shape. Bake 30 minutes at 350°F.
Step 2/3
Cook the broccoli in boiling water and seasing with your favorite spices.
Step 3/3
Place gold leaves in a large pot of water. Dip the sausage balloon dog in the gold to coat it. Place the sausage on top of the broccoli, serve and enjoy!