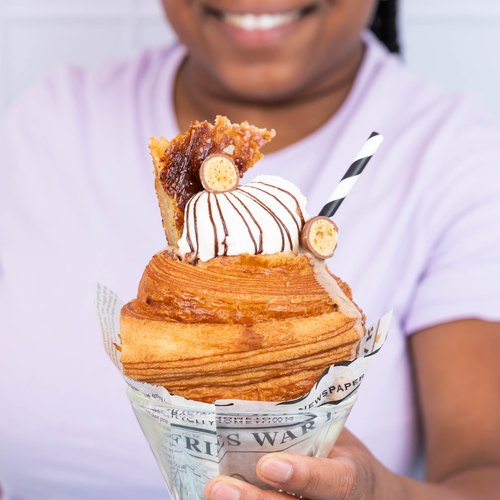 Whoppers Milkshake In Croissant
Whoppers Milkshake In Croissant! The perfect blend of creamy & flaky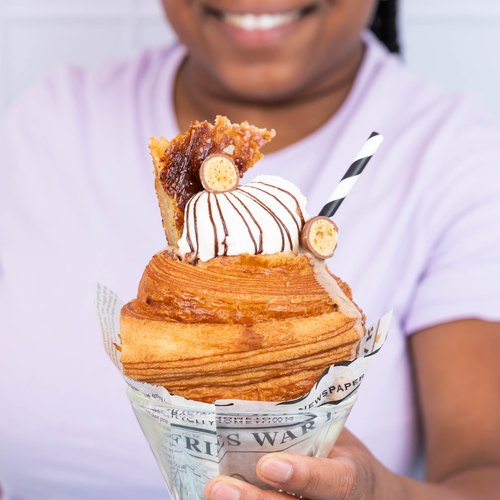 ---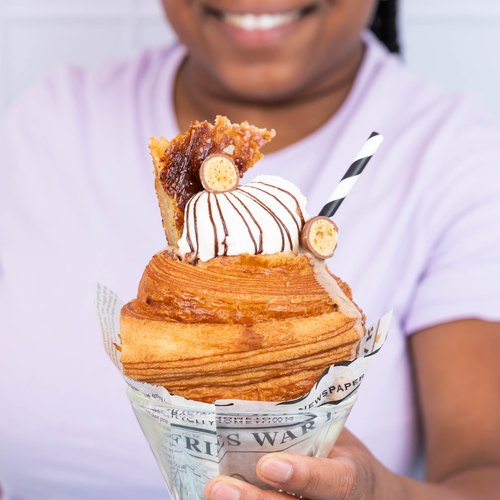 ---
Total time: 17 minutes
Prep time: 15 minutes, Cook time: 2 minutes
Ingredients for 3 people
6 croissants
3 oz of milk chocolate
2 oz of dark chocolate
2 oz of whoppers
12 oz of vanilla ice cream
1/2 cup of milk
Mascarpone
Butter
Maple syrup
---
Step 1/5
Pipe the mascarpone cream on a baking sheet and smooth the surface. Pipe lines of dark chocolate on the cream, scoop the mixture with the back of an ice cream scoop, and set aside.
Step 2/5
Cut the top off of 3 croissants and press down to create a cup. Pour melted milk chocolate inside and spread evenly. Place face up in a sundae cup.
Step 3/5
In a blender, mix the vanilla ice cream, Whoppers, malted milk powder and milk. Pour the milkshake inside of the croissants and add a straw.
Step 4/5
Toast the remaining croissants in a pan with butter and maple syrup. Press down to flatten.
Step 5/5
Add the mascarpone cream, a piece of toasted croissant and Whoppers to the top of the sundae. Serve and enjoy!