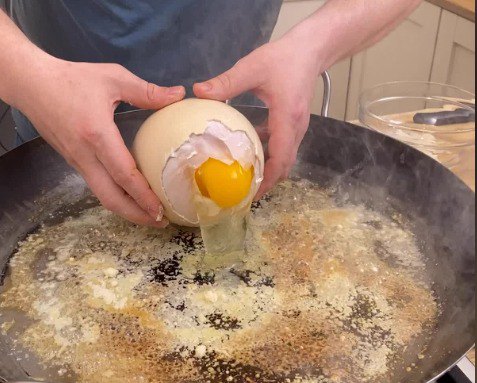 A Breakfast Ostrich Omelette
A Breakfast Ostrich Omelette? Discover this exotic dish 🍳😋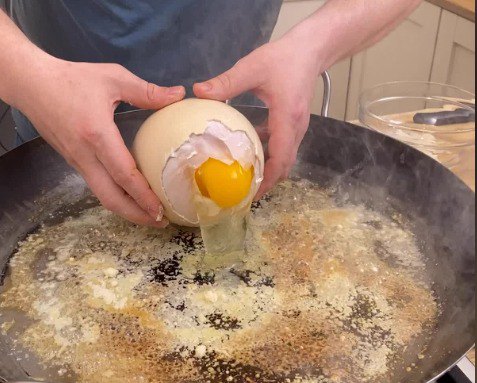 ---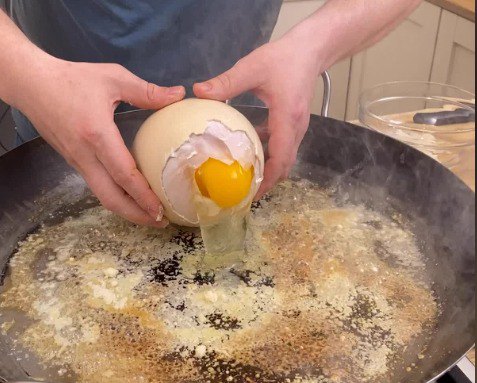 ---
Total time: 25 minutes
Cook time: 25 minutes
Ingredients for 12 people
1 ostrich egg
15 slices of bacon
10 slices of bread
5 cups of potato hash
Salt & pepper
Butter
2 cups of parmesan
---
Tools
parchment paper
---
Step 1/3
Start by cutting the bread slices into a "G" shape. Roll out into a straight line for all pieces of bread. Stack two on top of each other and then wrap with bacon. Form each strand into a rose petal shape and cook until done in the oven.
Step 2/3
Place your pan over medium high heat. Add butter to the pan followed by the grated parmesan cheese to create a thin layer. Pour the cracked egg in carefully.
Step 3/3
Once cooked, add the bacon-bread petals around the egg yolk and then fill each with the potato hash. Sprinkle with parsley and spices. Enjoy!