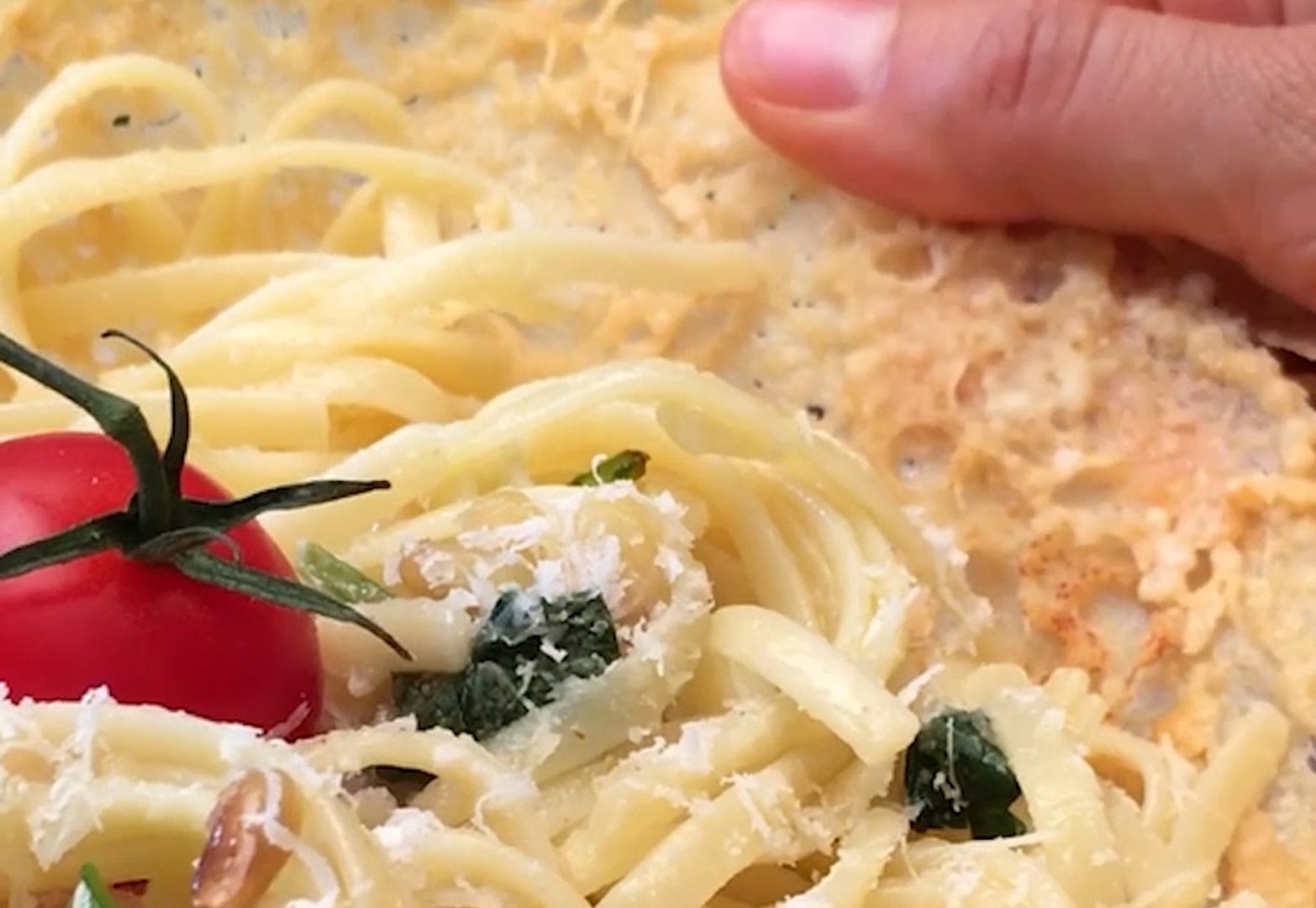 Linguine nella loro ciotola di parmigiano
Come evitare di lavare i piatti... mangiandoli!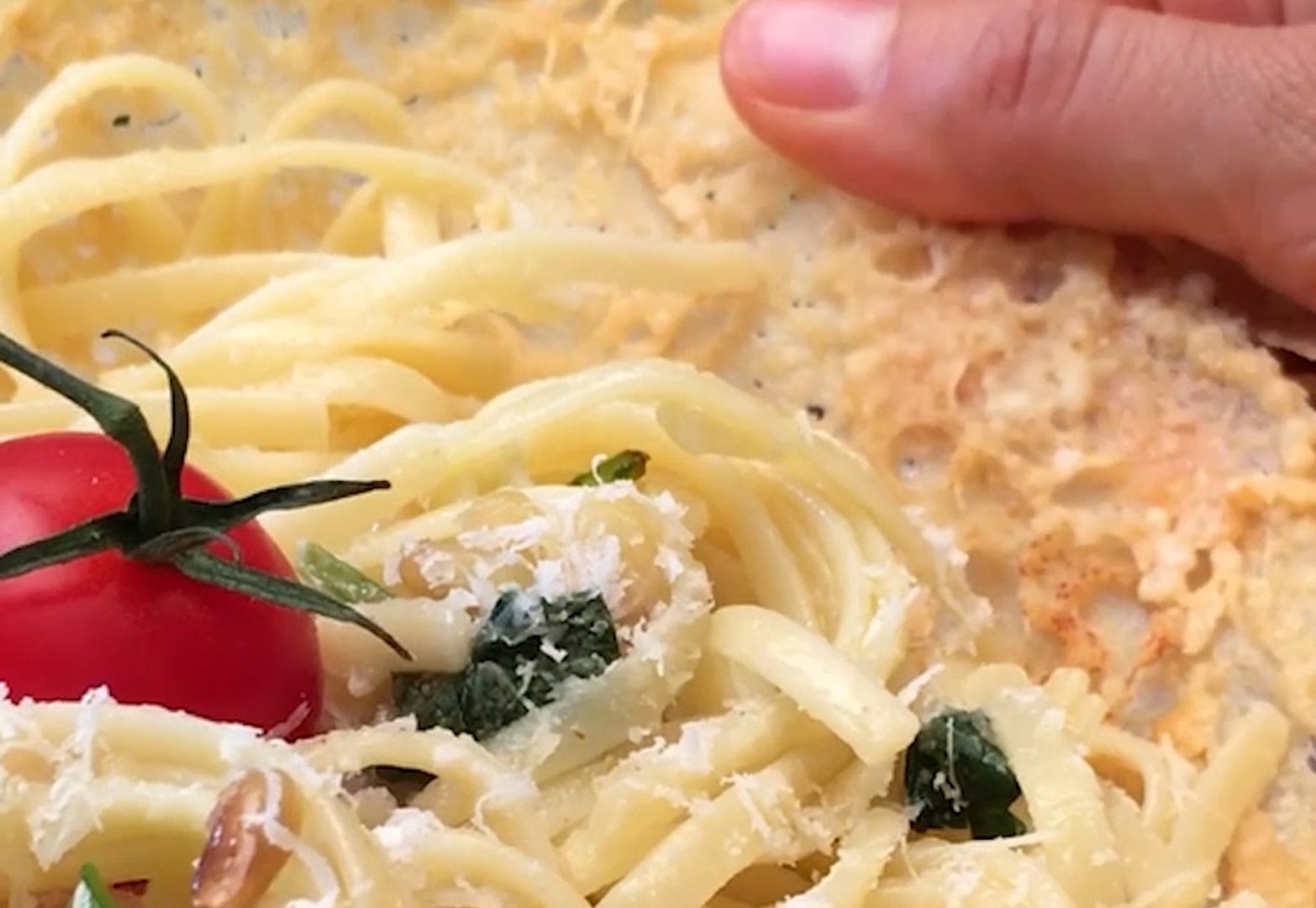 Tempo totale: 30 minuti
Ingredienti per 2 persone
300 g di linguine pasta
200 g di grated parmesan
2 garlic cloves
30 g di pine nuts
cherry tomatoes
basil
olive oil
salt and pepper
---
Passaggi: 1/4
Spread grated parmesan in 2 circles on baking paper on a baking sheet, and bake in the oven for 15 minutes at 180°C. Take them out the oven and immediately place the soft parmesan disks on upturned bowls. As they cool they'll harden into the bowl shape.
Passaggi: 2/4
Cook the linguine for 8 minutes in salted boiling water. Save a ladle full of the cooking water for later.
Passaggi: 3/4
Fry the chopped garlic and pine nuts in a drizzle of olive oil. Add the cooked linguine, the ladle of cooking water, some fresh basil leaves and the grated parmesan, then mix it all together.
Passaggi: 4/4
Fill the parmesan bowls with the linguine, and garnish with the cherry tomatoes, salt and pepper. Enjoy!
Ricette simili su Chefclub
-
Le altre ricette