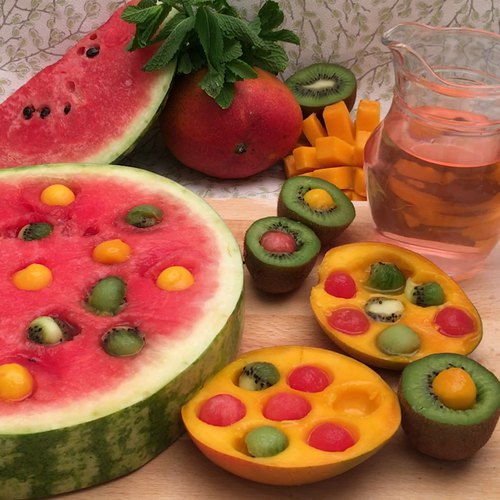 Are you 18 years old or older?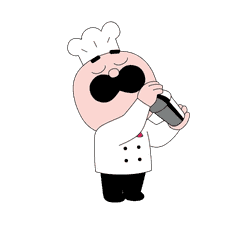 You must have the right to consume alcohol in your country of residence to continue on this site.
Please drink responsibly
Vodka Summer Fruit Salad
Healthy, not healthy?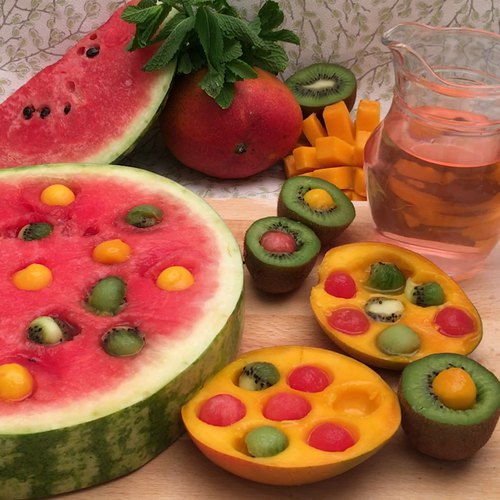 ---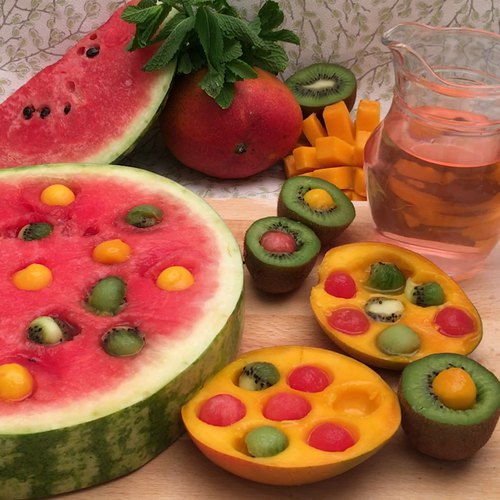 ---
Ingredients for 8 people
1 watermelon
1 mango
5 kiwis
150 g of sugar
1 l of vodka
---
Step 1/3
Cut the watermelon in half and use a melon baller spoon to make a series of holes in it. Place the removed balls in a saucepan with the sugar and 1/2 L of vodka and warm to make a syrup.
Step 2/3
Leave the syrup to cool and add more vodka to taste.
Step 3/3
Make balls of mango and kiwi and arrange them in the watermelon holes. Pour the syrup over and enjoy. Cheers!
Similar recipes from Chefclub
-
Our other recipes