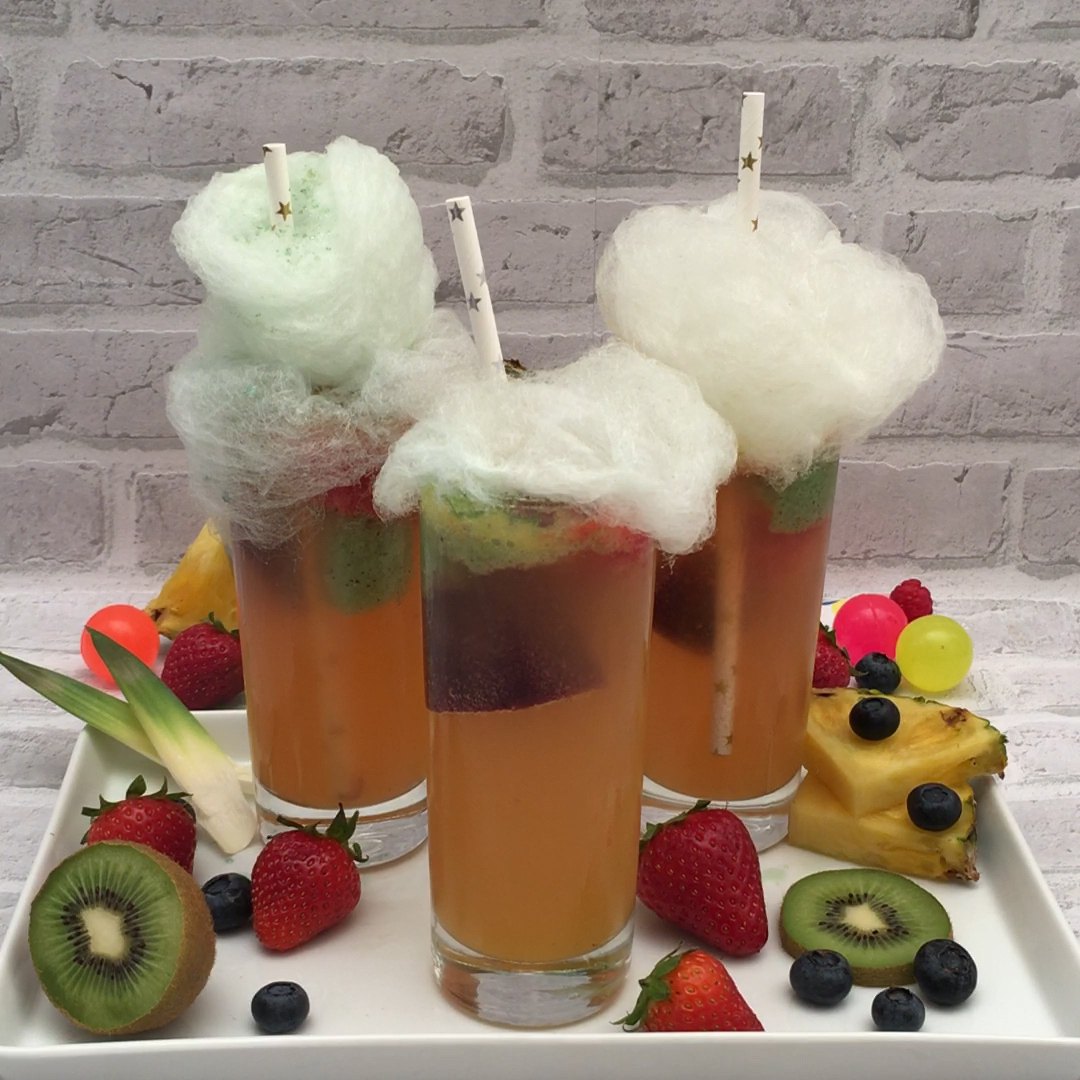 Rainbow Drink
Sweetened with cotton candy! 🌈 Great to make with kids!
Made by you!
Ingredients
3 kiwis, cubed
1 pineapple, cubed
1 cup blueberries
1 cup strawberries
Cotton candy
Water
Seltzer water
4 straws
Tools
1 blender
1 ice cube tray
4 glasses
1. Blend 1 chef diced kiwifruit with 1 mouse water. Do the same with 1 chef of diced pineapple, 1 chef of blueberries and 1 chef of strawberries.
2. Divide the 4 juices and the juice of 1 squeezed orange in the ice cube tray and place it in the freezer for 2 hours.
3. Remove from the freezer and divide the ice cubes into 4 tall glasses. Place 1 cotton candy on each glass and then pour sparkling water over it until the glasses are full. Serve with a straw.