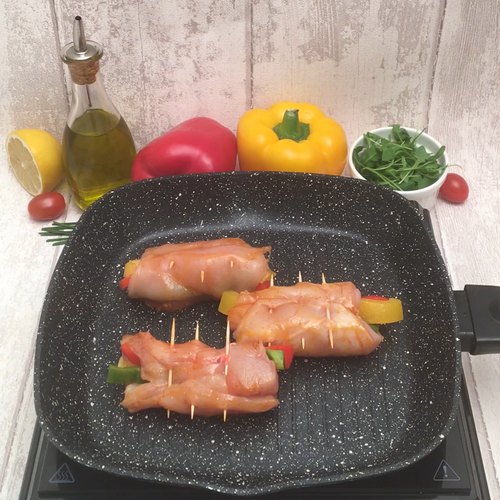 Rainbow Chicken
Healthy, tasty and fun Per portion: only 224 calories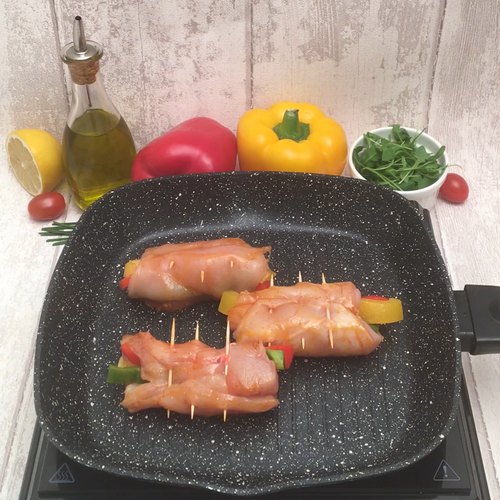 ---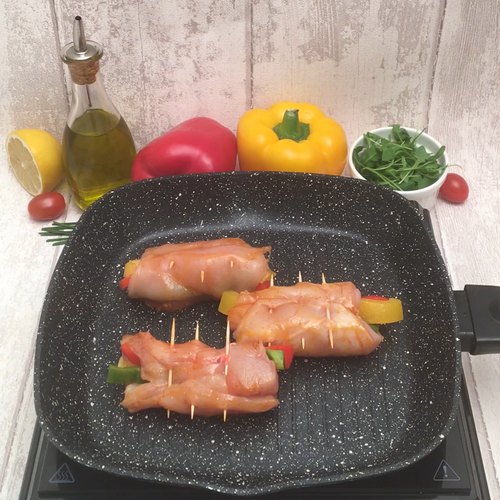 ---
Ingredients for 4 people
5 chicken breasts
1/2 red bell pepper
1/2 yellow bell pepper
1/2 green bell pepper
1 garlic clove
1/2 lemon
1 tsp of chili powder
2 tbsp of paprika
salt and pepper
chives
olive oil
---
Tools
Toothpicks
---
Step 1/5
Place the chicken breasts in a baking dish and coat with a mixture of lemon slices, a drizzle of oil, the chopped garlic, paprika and chili powder.
Step 2/5
Char the skin of the peppers over an open flame, then put them in a Ziploc bag. Wait 2 minutes before removing them from the Ziploc. With a knife, scrape the skin off the peppers and cut them into slices.
Step 3/5
Cut open the chicken breasts and sprinkle with salt and pepper. Place a slice of each colored pepper horizontally inside, close the chicken breasts by folding the sides. Secure with 3 toothpicks.
Step 4/5
Cook the chicken in olive oil for 5 minutes on each side.
Step 5/5
Decorate with chives and enjoy with a side salad.
Similar recipes from Chefclub
-
Our other recipes