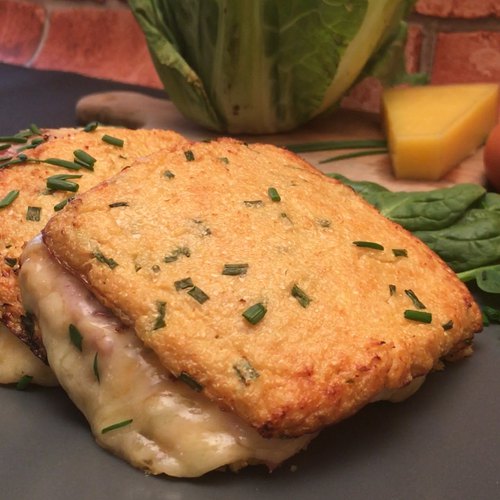 Cauliflower Toast
Whatever fillings you want...you choose!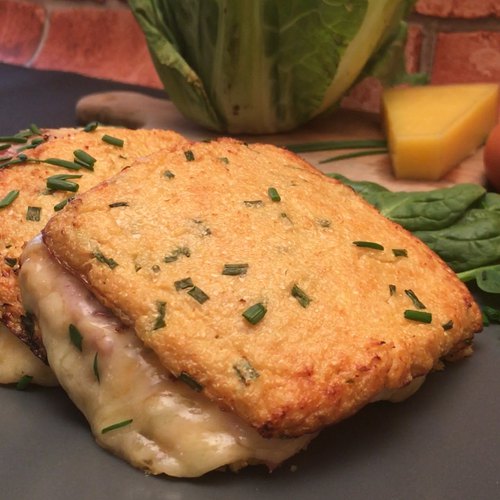 ---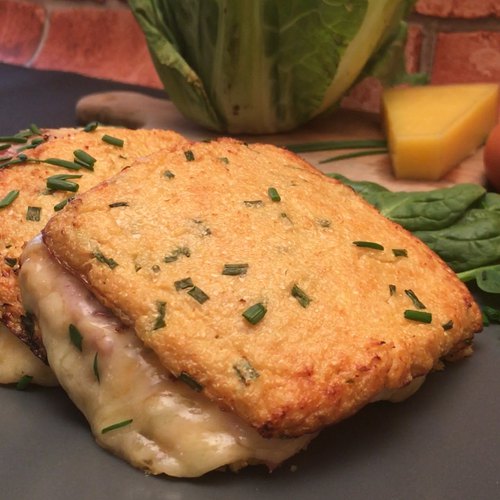 ---
Ingredients for 2 people
1 small cauliflower
4 slices of ham
2/3 cup of grated parmesan
2/3 cup of grated hard cheese
3 eggs
chives
1 tsp of paprika
olive oil
salt & pepper
---
Step 1/3
Put the cauliflower into a blender and blend with the eggs, grated parmesan, chives, paprika, salt, and pepper.
Step 2/3
Spread this mixture in a pan with a drizzle of olive oil, forming 4 squares with the spatula. Cook slowly over a very low heat for at least 5 minutes on each side, flipping them very carefully.
Step 3/3
Add the ham and the grated cheese onto one slice, then close the sandwich by putting one cauliflower slice on top of the cheese and ham on the other. Allow them to cook for a few minutes till the cheese is melted. Enjoy hot as a big sandwich or cut into triangles.