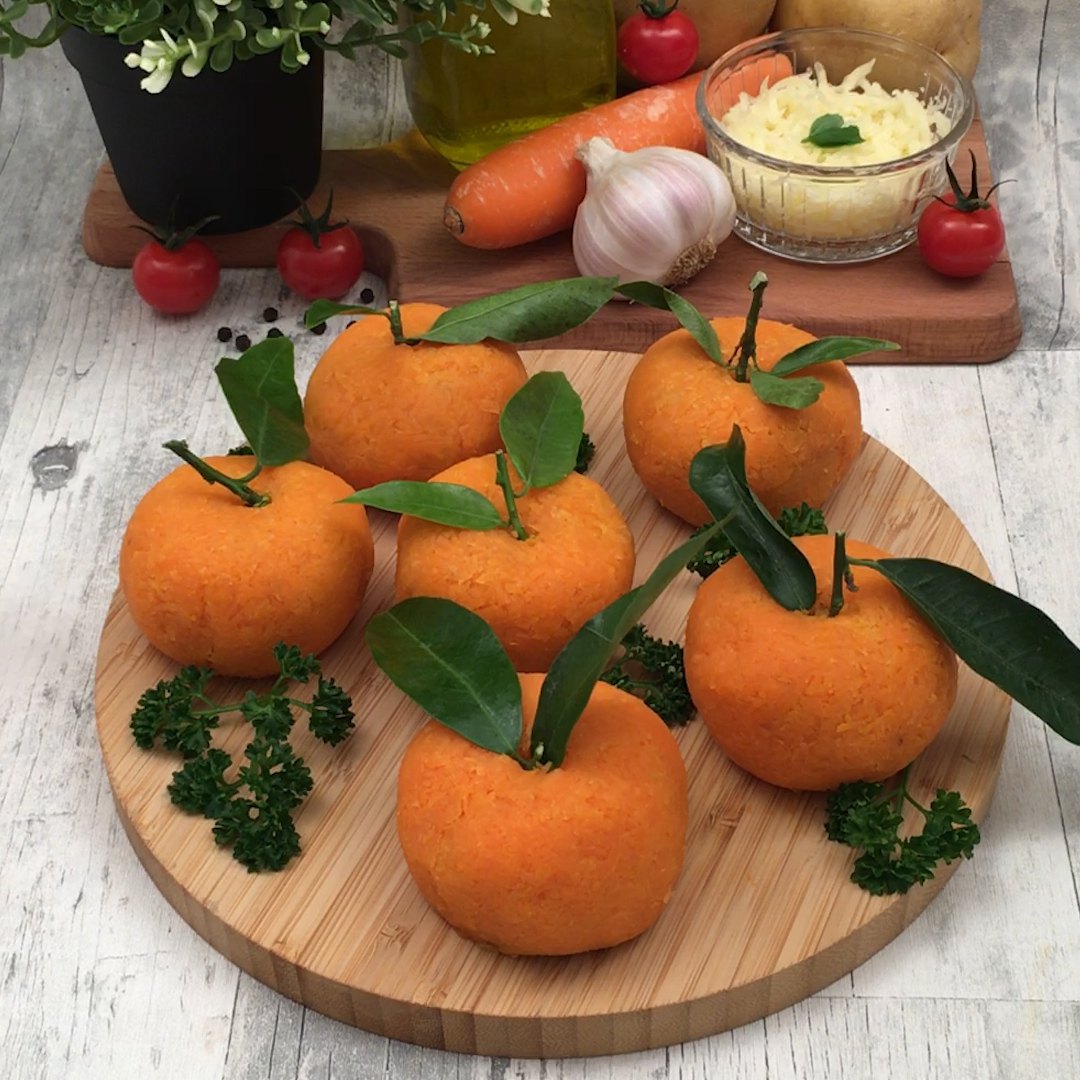 Clementi... wait! What?
Aren't we tricky?
Made by you!
Ingredients
7 carrots
4 potatoes
1/2 cup butter
1/3 lb ground beef, cooked
1/2 cup mozzarella, grated
Parsley
Salt & pepper
Tools
Cling wrap
1. Peel the carrots, cook them in salted water, and grate them. Form carrot discs on cling film.
2. Peel the potatoes, cook them in salted water, and mash them with the butter. Add the ground beef, grated mozzarella, chopped parsley, salt, and pepper.
3. Place a ball of this mixture on each carrot disc and then form a large ball using the cling film. Decorate the balls with clementine leaves and enjoy!
Similar recipes from Chefclub