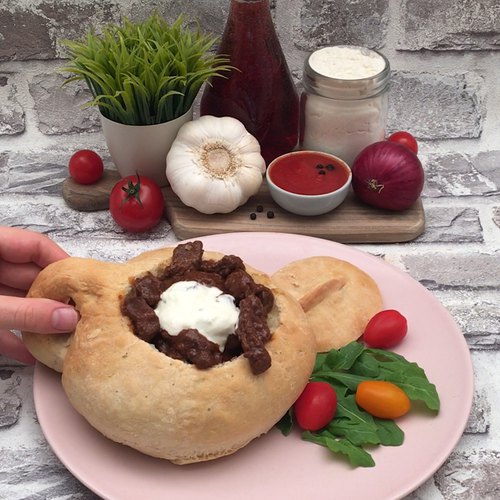 Stew Bowls
Winter, perfected. 💙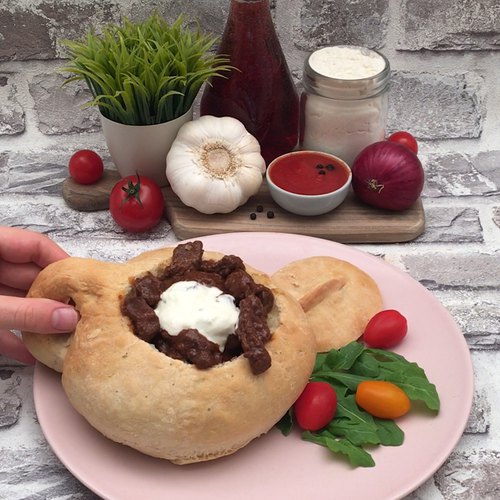 ---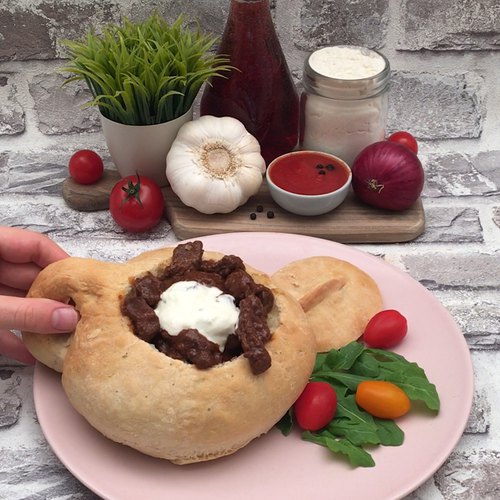 ---
Ingredients for 3 people
bread dough
head of garlic
onion
sour cream
parsley
2 tbsp of butter
1 1/2 cups of beef
tomato puree
stock cube
1 cup of red wine
salt & pepper
---
Tools
Foil
---
Step 1/4
Wrap 3 dough balls around the heads of garlic. Use foil to shape a handle out of each dough ball, and pinch the top of each. Bake for 20 minutes at 350 °F. Remove the foil, cut off the tops, and remove the heads of garlic.
Step 2/4
Mash the garlic and spread some of the mash inside the bottom of each dough bowl. Mix the remaining mash into the sour cream and add chives.
Step 3/4
Melt the butter and and caramelize the sliced onion. Add and cook the beef, then add the tomato paste, 1 cup of water, the stock cube, red wine, and salt and pepper. Simmer for 1 hour.
Step 4/4
Fill each dough bowl with the beef stew and top with a dollop of garlic sour cream. Enjoy!