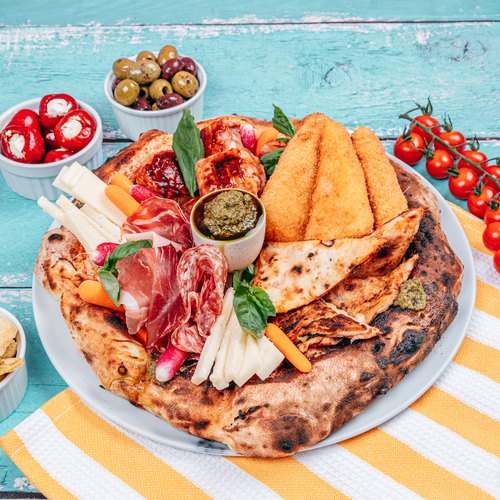 Irresistible Italian Appetizer
Irresistible Italian Appetizer! Go on, have a few 😘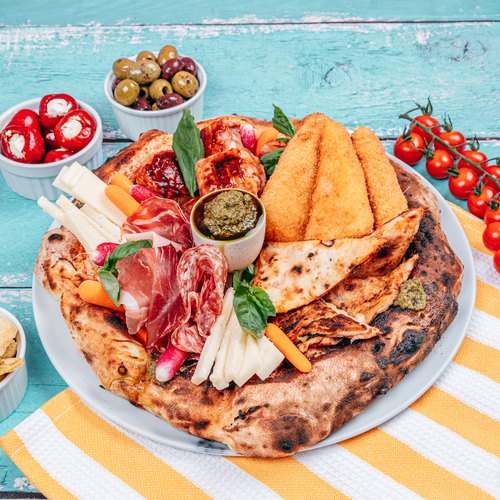 ---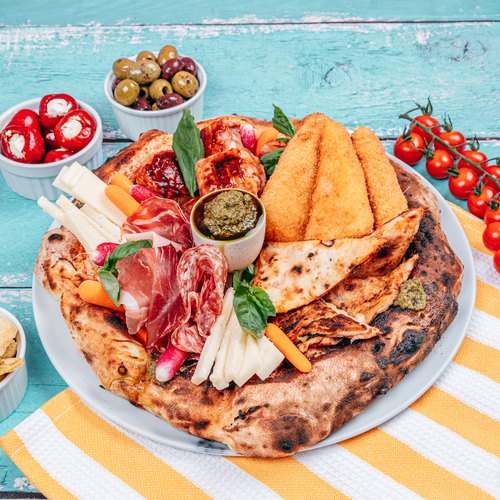 ---
Total time: 30 minutes
Cook time: 30 minutes
Ingredients for 6 people
1 cup of pesto
1 pizza
1 egg
1 cup of flour
1 cup of breadcrumbs
Oil
1 mozzarella
10 slices of bacon
2 sausages
---
Step 1/4
Remove the center part of the pizza and cut in four. Place one slice on top of the other and place on a grill. Cook and set aside. Fill the crust with pesto.
Step 2/4
Cut the mozzarella in triangles. Coat with flour followed by egg and breadcrumbs. Fry in hot oil until golden brown.
Step 3/4
Create a cross with the bacon on a grill and fill with sausage meat. Close the bacon around the sausage and allow to cook fully.
Step 4/4
Place the different elements in the center of the pizza crust. Serve and enjoy!