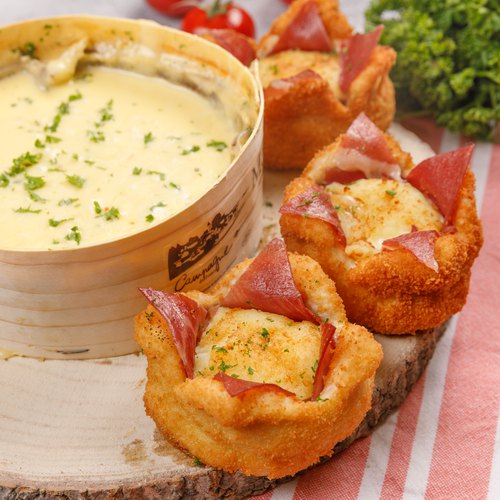 Cordon Bleu Flower Appetizers
Cordon Bleu Flower Appetizers! Perfect for dipping in warm gooey cheese 🧀🌸😋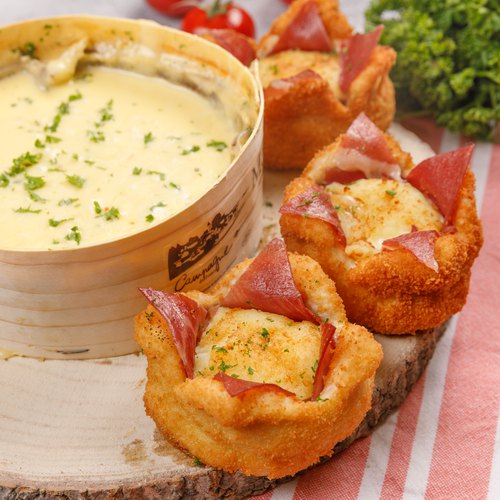 ---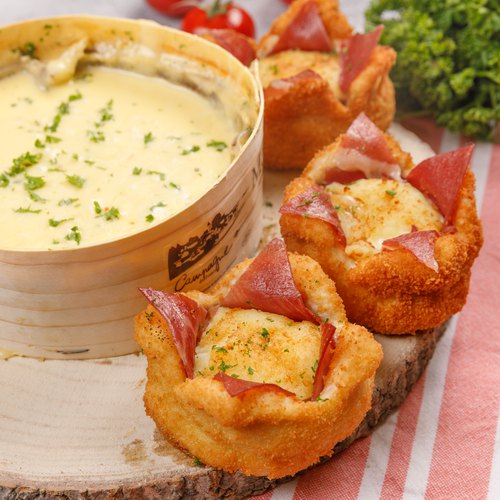 ---
Total time: 35 minutes
Prep time: 35 minutes
Ingredients for 6 people
0.4 lb of potatoes
0.4 cup of milk
1 tbsp of sour cream
1 mont d'or cheese
3 turkey breasts
6 slices of coppa (italian ham)
Flour
Egg
Breadcrumbs
Parsley
Oil
---
Tools
Plastic bottle
Ziplock bag
Meat tenderizer
---
Step 1/3
Peel and cut the potatoes into pieces, cook them in 1 liter of salted water then drain them. Mash the potatoes, mix them with the milk until you get a smooth consistency. Add the sour cream and put it in a ziplock bag.
Step 2/3
Form a roll of mashed potatoes, flatten the middle with the back of a spoon, melt the Mont d'Or, place the melted cheese in the center of the mashed potatoes roll then close it. Cut into 6 parts, form balls of mashed potatoes then set aside. Flatten the turkey fillet using a tenderizer, cut the plastic bottle in ¾, place the smallest part on the turkey piece then cut the turkey following the outline of the bottle. Repeat the process with the other 5 turkey pieces.
Step 3/3
Place the slices of coppa on the circles of turkey pieces. Place the balls of mashed potatoes on the coppa, flip the slices of turkey and coppa then shape them so that they fit the shape of the balls of mashed potatoes. Tie the balls, make a cross-shaped incision in the turkey and the coppa to obtain a flower. Dip the balls in flour, beaten eggs and breadcrumbs then fry them in hot oil. Place the balls on a plate, place the melted Mont d'Or in the centre, sprinkle with parsley and enjoy!