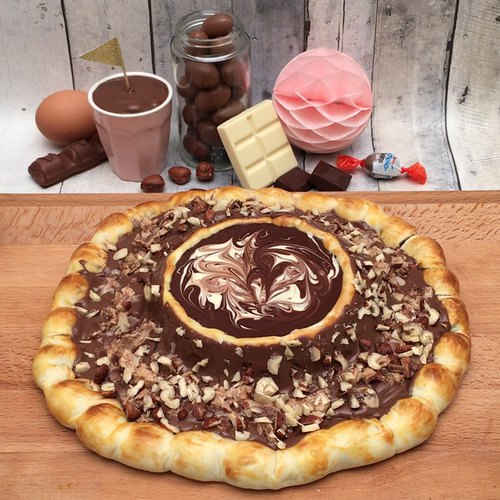 Nutella Volcano
We can't wait for it to blow!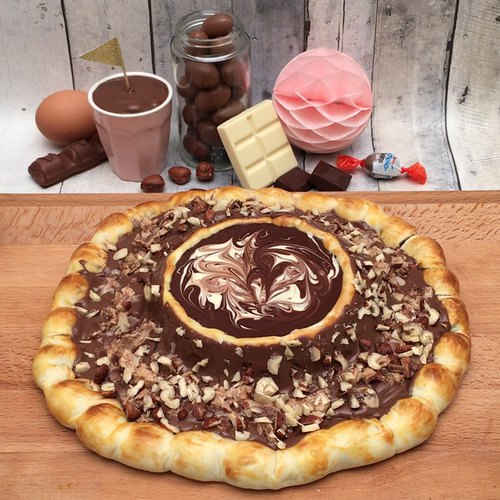 ---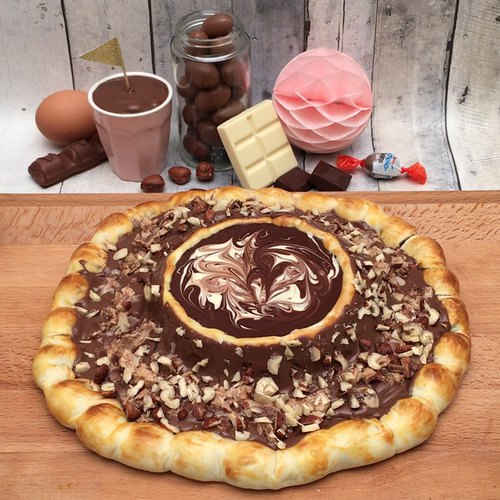 ---
Ingredients for 6 people
1 pizza dough
1 egg
2 tbsp of butter
26 schoko-bons
1 cup of chocolate hazelnut spread
2 chocolate
1 cup of hazlenuts
2 cups of dark chocolate
1 1/4 cups of white chocolate
---
Step 1/3
Grease a ramekin with the butter liberally, on both the outside and the inside, and put it on a baking tray. Lay the pizza dough over the top and shape it around the ramekin.
Step 2/3
Add a circle of Schoko-Bons around the edge of the pizza dough, and fold the pizza dough over them and seal the dough with your fingers. Brush the dough with a beaten egg and then bake in the oven at 400°F for 10 minutes. Let the dough cool before removing the ramekin.
Step 3/3
Chop the chocolate and hazelnuts into small pieces, and melt the dark and white chocolate. Pour the chocolate hazelnut spread over the volcano, then add the chopped chocolate and hazelnuts on top. Add the melted chocolates into the middle and swirl together with a toothpick. Enjoy.