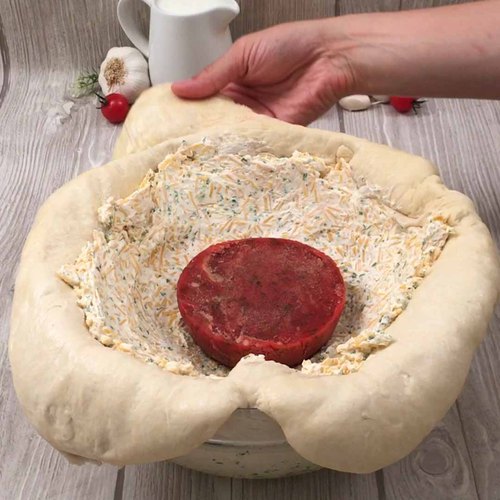 Stuffed & Loaded Pizza
Stuffed & Loaded Pizza! The crust is about to become your favorite part! 🤩🍕😲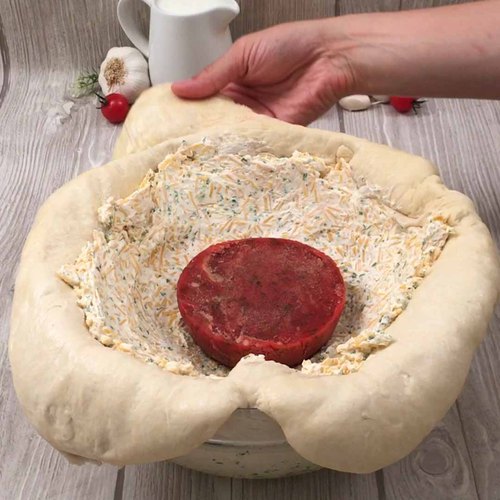 ---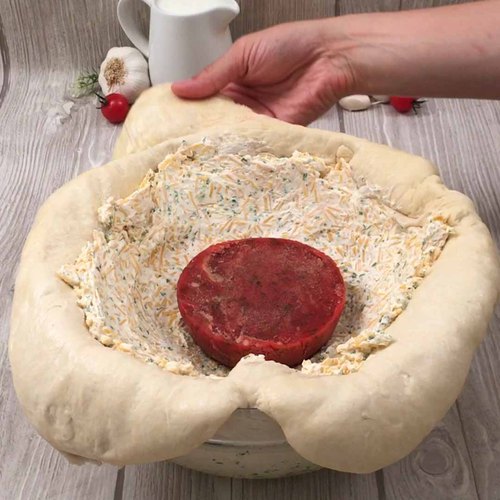 ---
Ingredients for 8 people
pizza sauce
pizza dough
garlic butter
1 cup of cheddar
8 oz of cream cheese
parsley
salt & pepper
mozzarella
pepperoni
---
Step 1/3
Pour 2 cups of pizza sauce into a small, plastic wrap-lined bowl. Freeze until solid. Roll out pizza dough, then brush a large oven-safe bowl with garlic butter. Lay the pizza dough into the bowl and set aside.
Step 2/3
In a bowl, mix cheddar cheese, cream cheese, 1/2 chopped parsley, salt and pepper together. Place this mix into the pizza dough then place the frozen pizza sauce into the center. Cover with the overhanging pizza dough and flip out onto a parchment-lined baking sheet. Push down the edges to create a crust. Bake for 25 minutes at 400 °F.
Step 3/3
Cover in pizza sauce, then cover with mozzarella cheese, and top with pepperonis bake for another 10 minutes at 350 °F. Slice, serve, and enjoy!