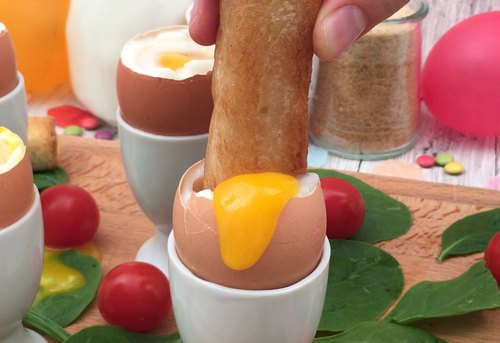 Are you 18 years old or older?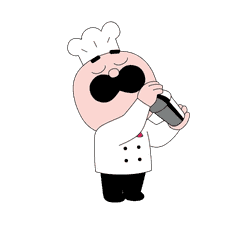 You must have the right to consume alcohol in your country of residence to continue on this site.
Please drink responsibly
A Menu Made for Dipping
I dip, you dip, we dip!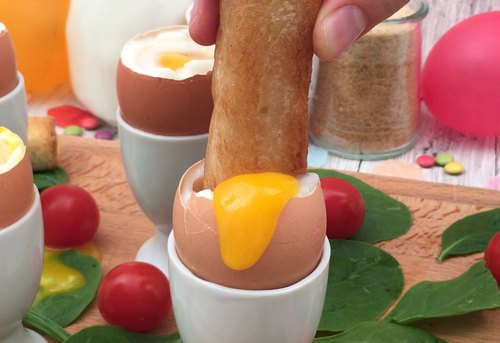 ---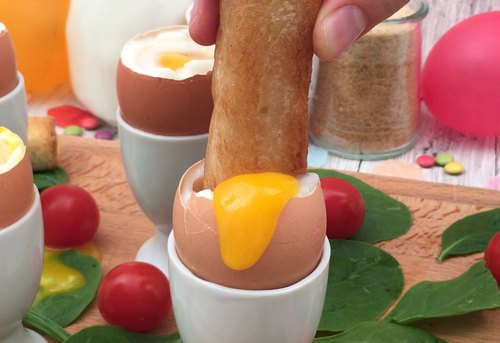 ---
Ingredients for 4 people
8 eggs
1 2/3 cups of flour
1 cup of sugar
1 stick butter
7 oz of chocolate
vanilla ice cream
1 (8oz) block swiss cheese
10 slices of sandwich bread
3 slices of ham
3 slices of swiss cheese
2 egg yolks
---
Kitchenware
Empty plastic bottle
Screwdriver
Lighter
Straws
Large glass
Loaf pan
Funnel
Egg cups
Rolling pin
Baking sheet
Parchment paper
---
Step 1/4
Heat the end of the screwdriver with the lighter and make four holes in the bottom of your plastic bottle. Cut your straws so that they are 1 1/2-inches on the side with the bend. Fit the shortened straws into the holes of the bottle. Turn over you large glass and place your bottle on top.
Step 2/4
Crack open four eggs carefully, saving the shells. Mix eggs, flour, sugar, butter, and melted chocolate together. Pour into a greased loaf pan and bake at 350 °F for 30 minutes. Meanwhile, place the vanilla ice cream, container and all, in simmering water until melted. Pour ice cream into the bottle with the help of a funnel, replace the cap. Place your clean eggshells into the egg cups under the straws. Cut the chocolate cake into long, dippable pieces and open the bottle, so the ice cream fills the egg shells. Dip and enjoy.
Step 3/4
Cut you Swiss cheese block into 6 long pieces. Roll out six slices of sandwich bread and wrap each slice around the piece of Swiss cheese. Set aside. Place a slice of ham and a slice of swiss on top of a slice of sandwich bread, then cover with another slice of bread. Repeat until all slices of cheese, ham, and sandwich bread have been used. Using your rolling pin, flatten. Cut into 6 long pieces.
Step 4/4
Place all your pieces on a cookie sheet covered in parchment paper and then brush with egg yolk. Bake for 10 minutes at 350 °F. During this time, soft boil the remaining eggs. Place eggs in egg cups, break open the shell and dip your fresh-from-the-oven cheese dippers into the egg.
Similar recipes from Chefclub
-
Our other recipes