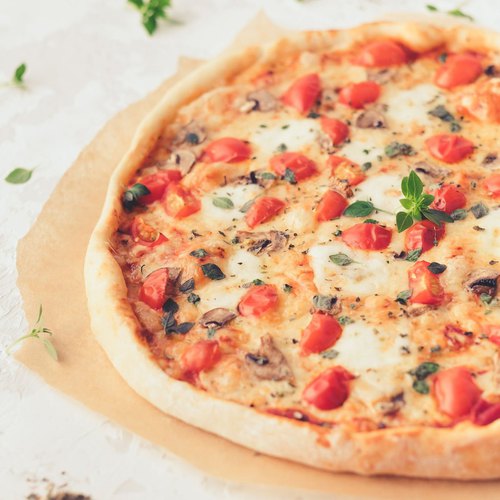 Homemade pizza dough: the easy recipe
For an evening in italy!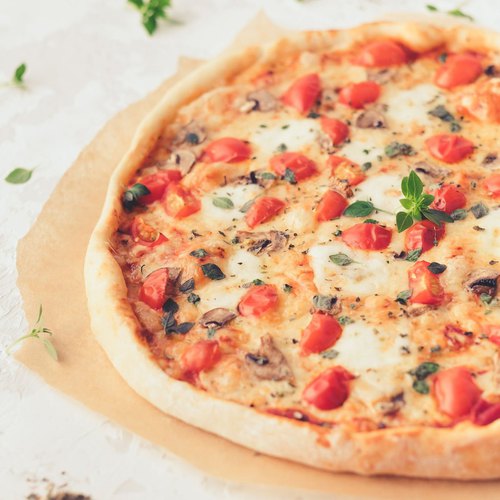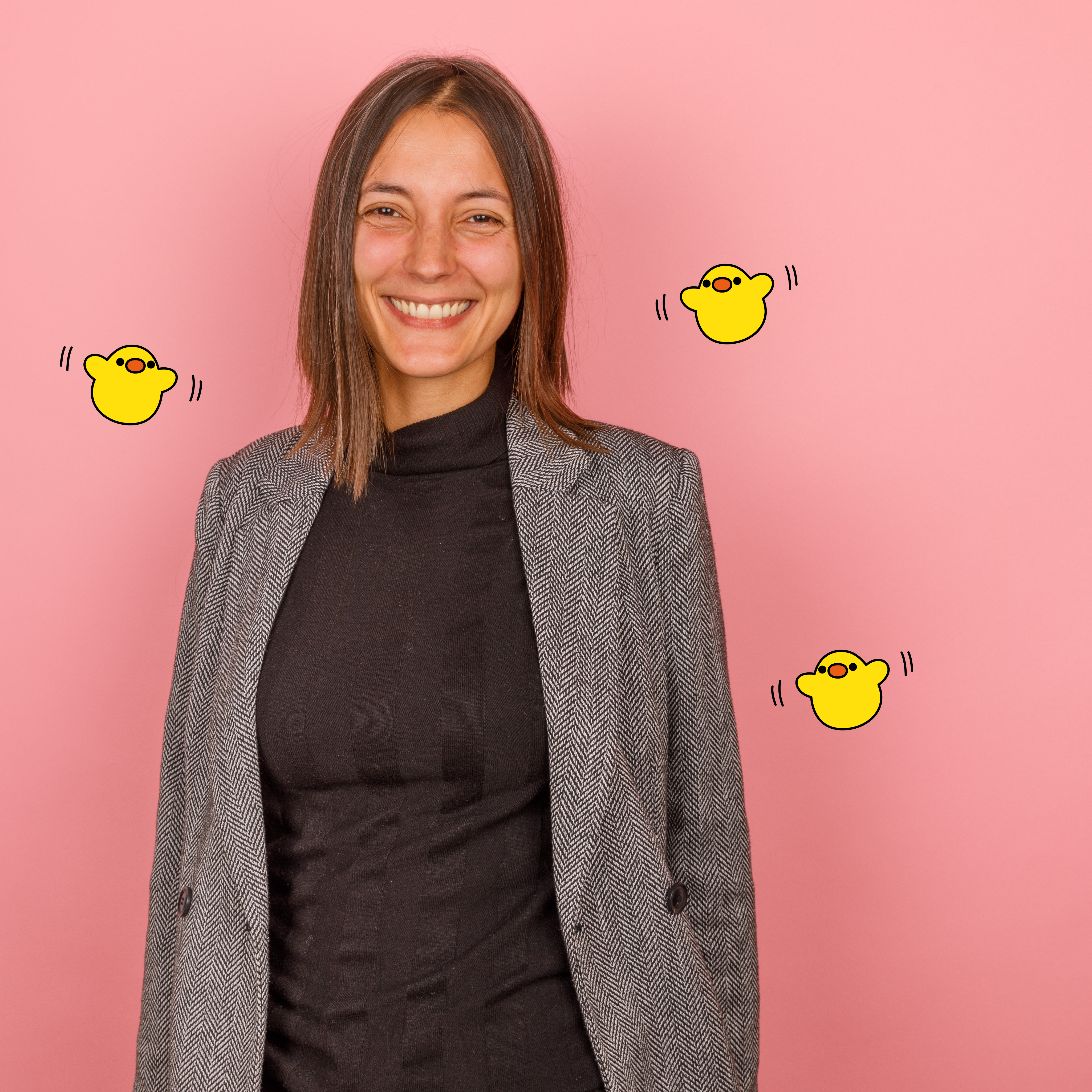 "The secret of a good pizza lies in the quality of its dough. Whether you prefer Neapolitan, vegetarian or pepperoni, follow this recipe for a delicious thin-crust pizza... you won't be disappointed!"
Total time: 15 minutes
Prep time: 15 minutes
Ingredients for 6 people
2 tsp of dry baker's yeast
1 pincée of sugar
4 cups of all purpose flour
1 tsp of salt
2 tbsp of olive oil
---
Step 1/5
In a bowl, dissolve the yeast and sugar in a small amount of warm water.
Step 2/5
Pour flour into a bowl. Form a well, then add 1 cup water and the salt. Mix well with a spatula while adding olive oil. Add the yeast-sugar mixture. Mix.
Step 3/5
Knead until you get a perfectly homogeneous dough. If necessary, add a small amount of water if it is too hard to work with. Form the dough into a ball that is not sticky. Cover the bowl with a cloth, then let it rest for 1 hour at room temperature.
Step 4/5
Oil a baking sheet. Remove any air from the dough by kneading it for a few minutes. Divide the dough into 3 pieces. Roll out the pieces that will be used the same day with a rolling pin, then let rest for 30 minutes.
Step 5/5
Top the pizza with the toppings of your choice: tomato sauce, mozzarella, pepperoni, olives, grilled vegetables...
Chefclub's Tips & Hacks
Only cooking for two tonight? Put the two remaining pieces of dough in the freezer: all you have to do is defrost them, roll them out, and then let rest for 30 minutes before adding toppings. For an even more authentic Italian Pizza, use Manitoba flour instead: rich in gluten, it will add strength and elasticity to your dough. Buon appetito!