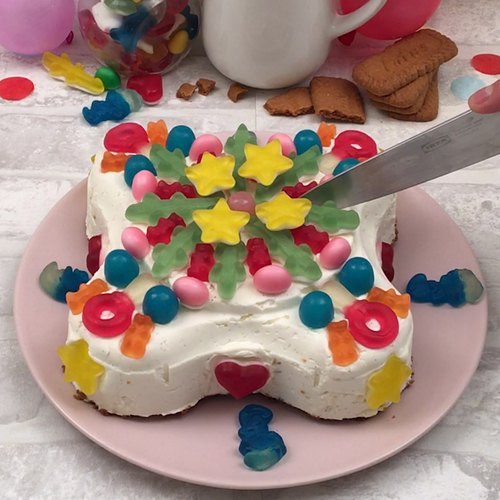 Haribo Cake ®
Candy lovers delight.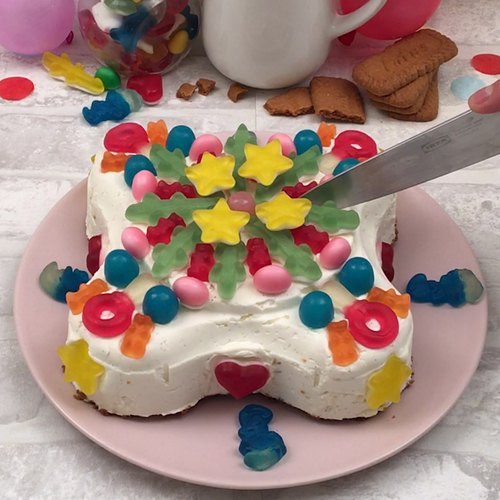 ---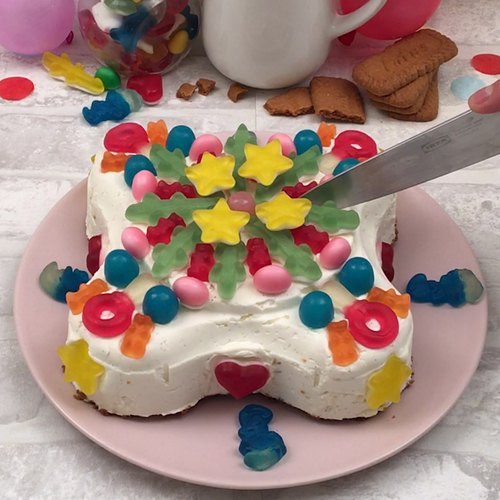 ---
Total time: 20 minutes
Prep time: 20 minutes
Ingredients for 8 people
1 haribo happy'box ®
8 4/5 oz of mascarpone cheese
1 1/2 cups of heavy cream
7 tbsp of powdered sugar
10 spiced cookies
1 vanilla bean
---
Tools
Electric hand mixer
---
Step 1/2
Empty the candy box. Whip the mascarpone, heavy cream, icing sugar, and scraped vanilla bean into a whipped cream. Add whipped cream to the empty candy box. Crumble the spiced cookies and cover the whipped cream with them. Place in fridge 2 hours.
Step 2/2
Flip the box upside down to demold the cake. Arrange 8 green crocodiles in a star shape in the center and place 1 pink gumdrop in the middle. Place 4 stars on the crocodiles and 1 red gummy bear between each crocodile. Place a pink gumdrop under each gummy bear. Put sucker on each corner of the cake and surround it with 2 blue gumdrops and 2 orange gummy bears. Place hearts and stars on the sides of the cake, Smurfs around it, and enjoy!