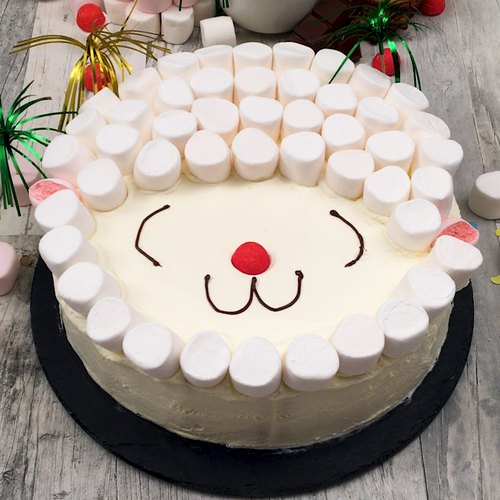 Sheep Cake
A fun, sweet treat to make with the kids 🐑🍰😍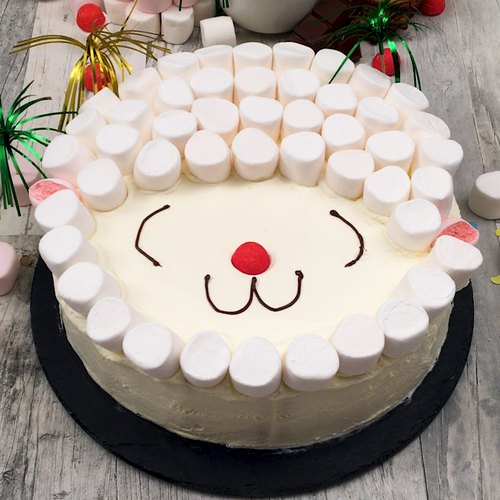 ---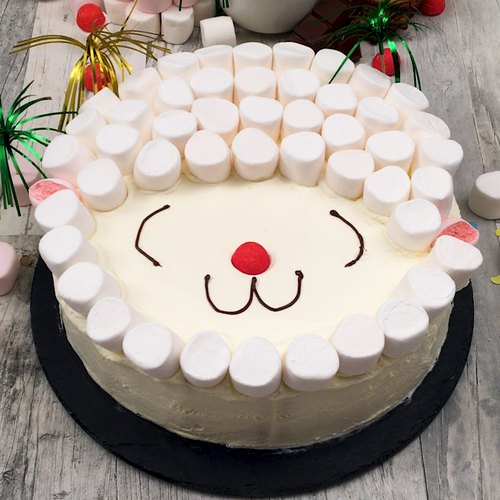 ---
Ingredients for 6 people
3 cups of mascarpone
3/4 cup of powdered sugar
4 cups of heavy cream
3 packages of shortbread cookies
50 marshmallows
1 pink marshmallow
2 marshmallow strawberries
1 tbsp of milk chocolate, melted
---
Tools
Electric hand mixer
Springform pan
---
Step 1/3
Whip the mascarpone, icing sugar, and cream. Arrange the shortbread cookies upright all around the sides of the pan and fill it with the whipped cream. Make 4 more concentric circles of cookies in the pan by pushing them into the whipped cream.
Step 2/3
Cover the top with whipped cream, demold, and cover the sides evenly. Arrange white marshmallows all around the top edge of the cake and covering half the top.
Step 3/3
Cut the pink marshmallow in widthwise and sprinkle the cut side parts with marshmallow strawberry powder. Arrange these two half marshmallows on the sides of the cake to make ears. Place the remaining marshmallow strawberry in the middle to make the nose. Draw the eyes and the snout with the melted chocolate and enjoy!