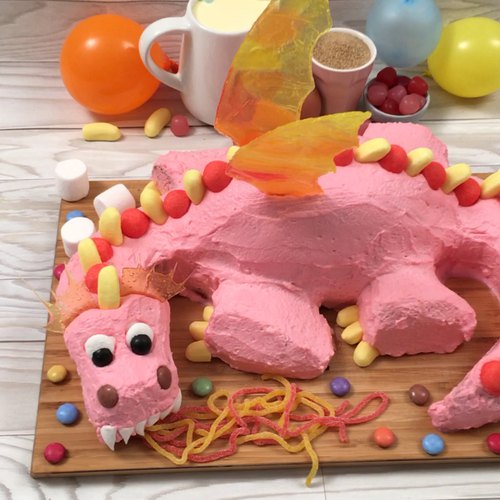 Recipe
Dragon Cake
Great to make with kids! 🐉
Serves
8 people
Ready in
60 minutes
Whisk together 3 chefs of flour, 3 pigs of sugar, 1 chick of baking powder, 1 chef of yogurt chef, 4 eggs, and 1 chick of vanilla extract until smooth and homogeneous. Divide the batter between the 2 cake pans and bake for 35 minutes at 350 °F.

Form aluminum foil into molds, the shape of 2 wings and 1 crest. Place the hard candies in these molds and bake for 10 minutes at 350 °F to melt the candies.

Remove the cakes, cut them out, and arrange them as shown in the video, to make the shape of a dragon.

Beat 3 chefs of whipping cream with 1 hen of icing sugar and 1 hen of grenadine and ice the whole cake. Stick 16 banana candies and 16 strawberry candies, alternating between them, along the dragon to make spines. Cut out teeth and eyes from the marshmallow and stick them to the dragon. Finish the eyes with 2 black jelly beans. Form nostrils with 2 brown M&M's ®. Place the licorice laces coming out of the dragon's mouth to make the fire. Make claws with the remaining banana candies cut in half and stick the candy crest and wings onto the dragon. Enjoy!
It's ready!
SIGN UP
FOR FREE
TO SEE THE RECIPE
DISCOVER CHEFCLUB KIDS
A new experience made just for kids
Chefclub Kids promotes creativity and autonomy in kids 👨‍🎨
Chefclub Kids makes vegetables the star of the plate 🥕
Chefclub Kids makes it possible to cook and play as a family 💚
ORDER
Recipes that are fun, creative, and healthy
Kids become creators, owners of their recipes
20 easy-to-make illustrated recipes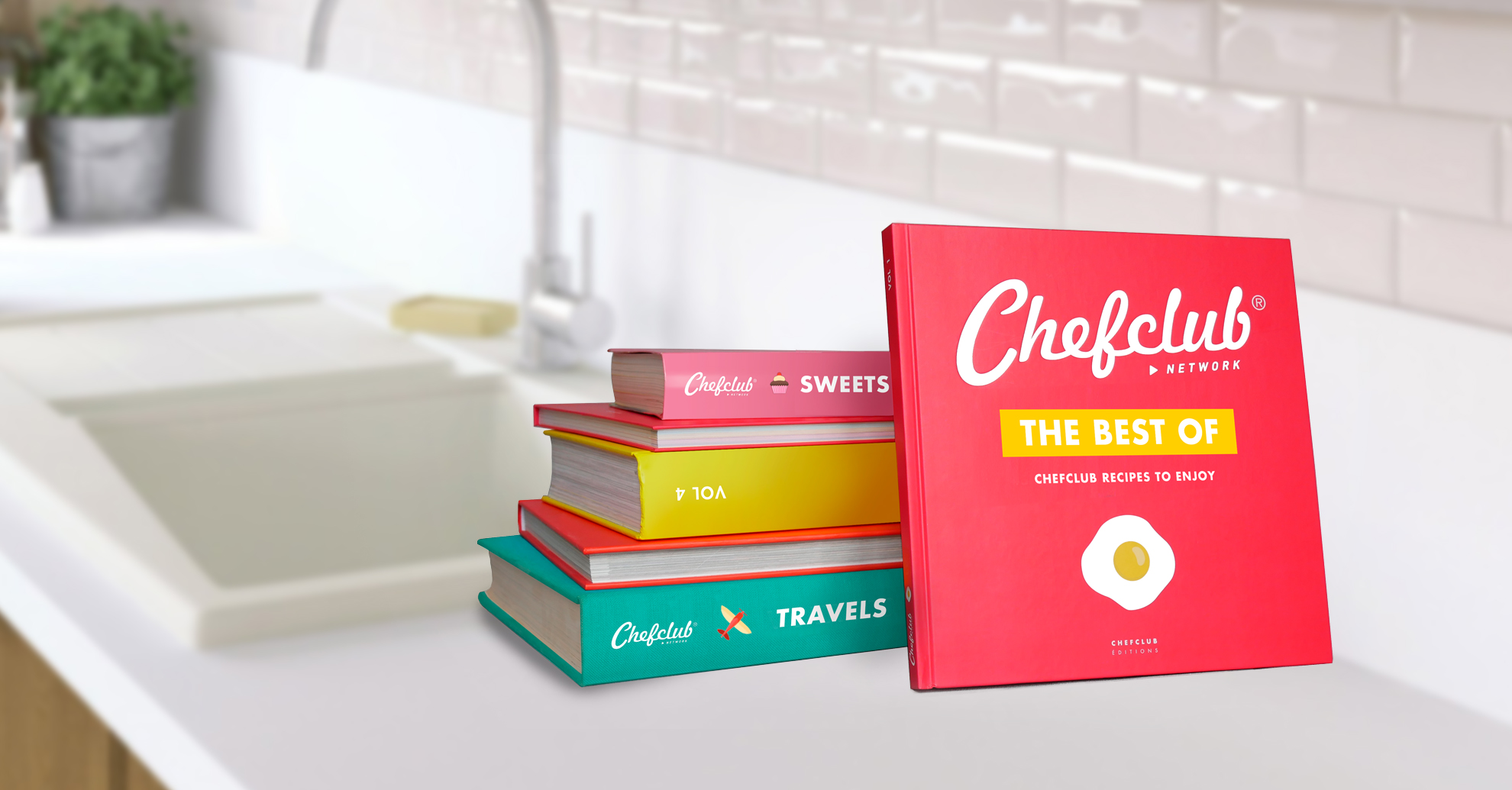 The best of - 45 recipes to share
Chefclub desires to transform the kitchen into a space of sharing and fun. The videos, and now this first book are there to guide, inspire, amuse but mostly share. Share with famil...