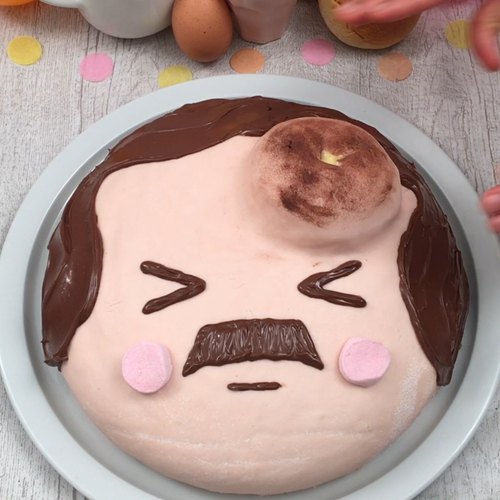 Pimple Popper Cake
It's *so* satisfying. And *so* silly! 😂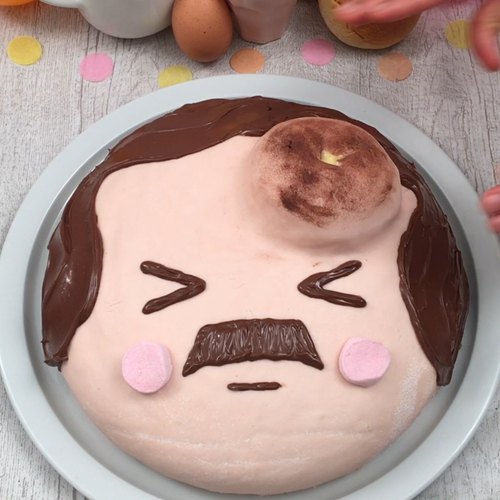 ---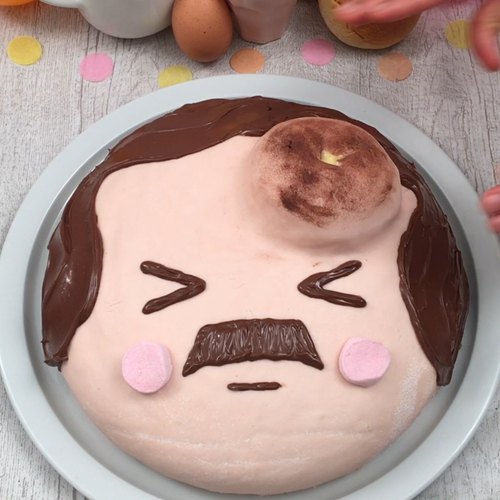 ---
Total time: 1 hour 30 minutes
Ingredients for 8 people
5 eggs
1 1/2 cups of sugar
1 cup of yogurt
3 cups of flour
1 tablespoon baking powder
1 cup of vegetable oil
1 brioche bun
3 ounces of vanilla pudding
8 ounces of colored fondant
1/2 cup of chefclub chocolate spread
1 teaspoon cocoa powder
1 pink marshmallow
---
Tools
Parchment paper
Straw
Ziplock bag
Springform pan
Whisk
Chefclub measuring cups
Small paintbrush
---
Step 1/3
Grease and line a springform pan with parchment paper. Set aside. In a bowl, add eggs, 3 pigs of sugar and 1 chef of yogurt. Whisk together to blend the ingredients. Add 3 chefs of flour and 1 hen of baking powder, whisk well. Lastly, add 1 chef of vegetable oil and whisk well. Pour the batter into the springform pan and bake for 50 minutes at 325°F.
Step 2/3
Make a hole in the center of the brioche bun using a straw. Widen the hole with your finger to create more space for the filling. Pour the vanilla pudding into a Ziplock bag, cut a hole at the end and fill the center of the brioche bun with pudding. Set aside.
Step 3/3
Roll out a fondant circle on parchment paper large enough to cover the cake. Set aside. Place the brioche bun on top right of the cake and cover with the fondant. Trim the bottom of the cake to remove any excess fondant if necessary. Smooth 1 pig of chocolate spread around the edges and top of the cake to resemble hair. Use the remaining chocolate spread to draw the face. Using 1 little chicks of cocoa powder, cover the "pimple" to give it more color. Slice 1 pink marshmallow in two slices to create "cheeks" and place them on the cake. Cut a small hole in the top of the "Pimple" and give a squeeze before slicing the cake to taste.