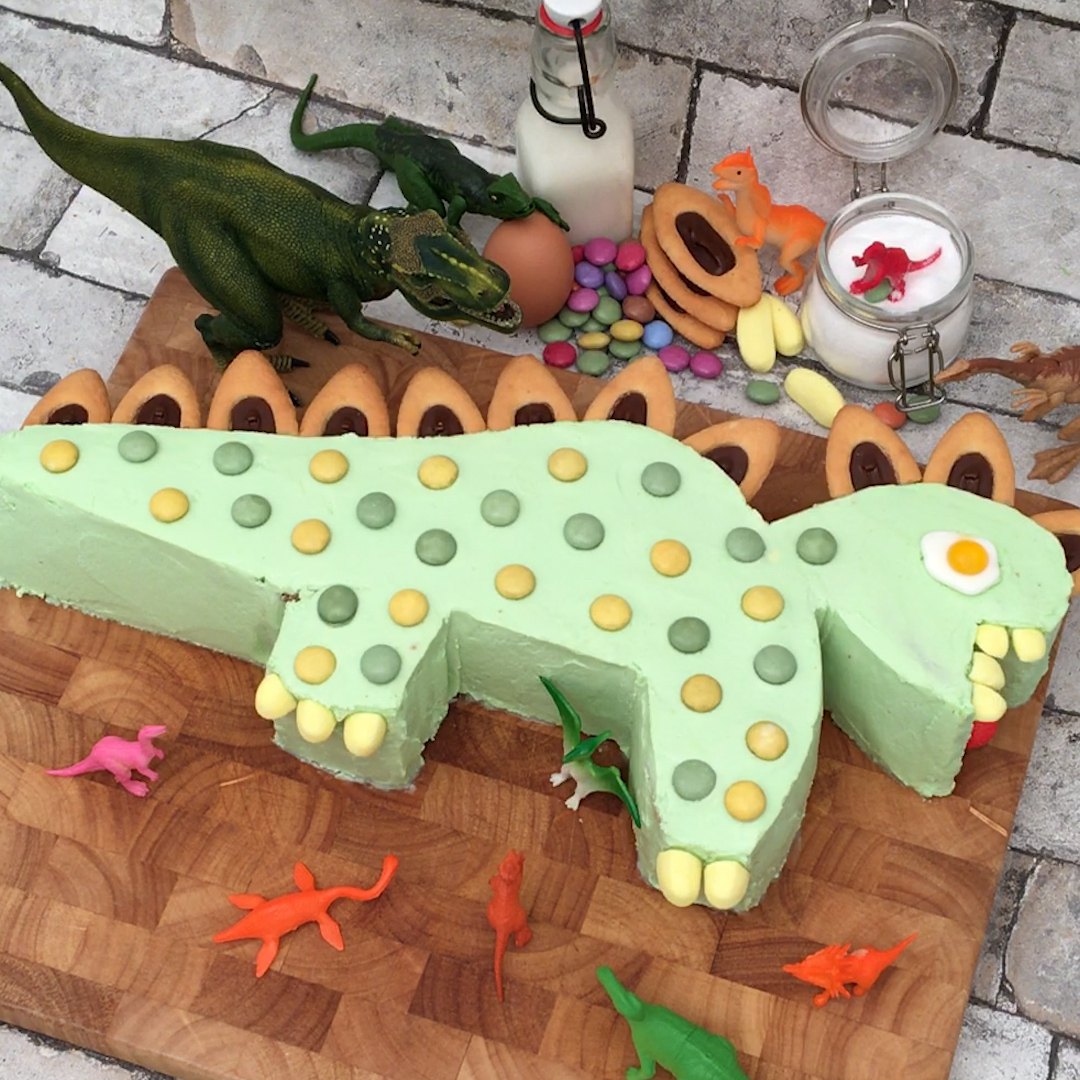 Dino-Cake
For your little archaeologist 🍰🦖
Made by you!
Ingredients
1 2/3 cups flour
1 1/3 cups sugar
1/2 cup butter, melted
6 eggs
1 2/3 cups mascarpone
4/5 cup heavy cream
Green food coloring
6 chocolate filled cookies
10 marshmallow banana candies
30 M&M's ®, green & yellow
1 gummy egg candy
1 marshmallow strawberry candy
Tools
1 springform cake pan
1 electric hand mixer
1. Mix the flour with 1 cup of sugar, the melted butter, and eggs. Pour the mixture into the springform pan and bake for 30 minutes at 350 °F.
2. Once out of the oven, cut the cake according to the pattern and assemble it as shown in the video.
3. Whip the mascarpone, the remaining sugar, and the whipped cream with a few drops of green food coloring and ice the whole cake with it.
4. Cut the chocolate filled cookies in half and arrange them on the back and head of the dinosaur to make the scales. Form the claws and teeth with the marshmallow banana candies. Arrange the M&M's ® on the whole body of the dinosaur, the gummy egg candy to make the eye, and the marshmallow strawberry candy for the tongue. Slice and enjoy!