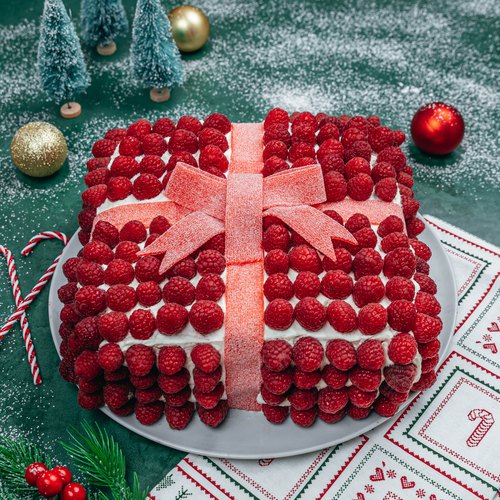 Surprise Cake
For an amazing birthday party! 🎉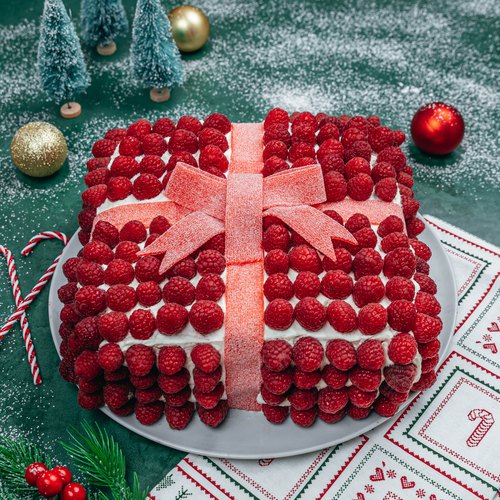 ---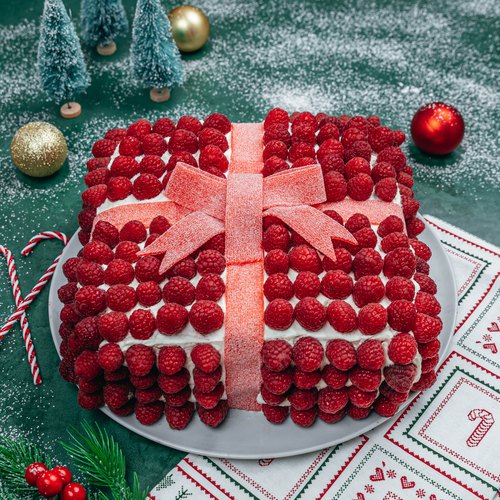 ---
Total time: 20 minutes
Prep time: 20 minutes
Ingredients for 8 people
6 egg
1 1/3 cup sugar + 1 tbsp
1 1/2 cups of flour
1 cup of whipping cream
raspberries
10 red sour belts
---
Tools
Toy
Clingwrap
Electric mixer
Square baking dish
---
Step 1/3
Cover the toy can with plastic wrap. Beat the 6 eggs with 1 chef and 1 mouse of sugar, until light and fluffy. Then add 1 chef and 1 pig of flour. Pour the dough into the greased baking dish and bake for 20 minutes at 350 °F. Meanwhile, whip 1 chef of whipping cream and 1 hen sugar into whipped cream.
Step 2/3
When the cake comes out of the oven, cut the edges of the cake so that it is square and then cut 1 layer of about 1-inch thick off the top. In the remaining large part, remove 1 cake rectangle the size of the toy box and place the plastic-wrapped toy in its place. Cover the cake with the previously cut layer and cover it completely with whipped cream.
Step 3/3
Place sour belt candies crosswise on the cake to form a gift and then cover the cake with raspberries. Use the remaining sour belts form a bow in the middle, cut the cake into parts to free the toy box and then enjoy.