Surprise Cake
For an amazing birthday party! 🎉
Serves
8 people
Ready in
20 minutes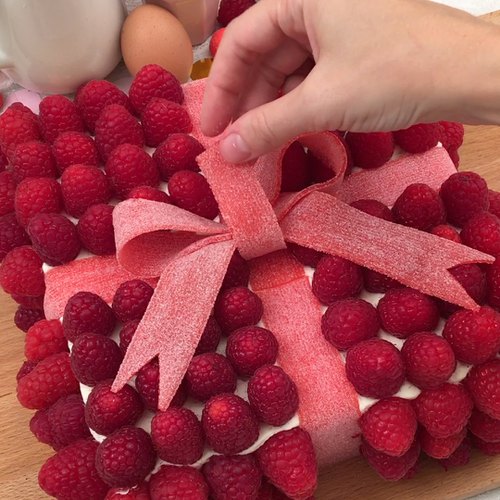 Cover the toy can with plastic wrap. Beat the 6 eggs with 1 chef and 1 mouse of sugar, until light and fluffy. Then add 1 chef and 1 pig of flour. Pour the dough into the greased baking dish and bake for 20 minutes at 350 °F. Meanwhile, whip 1 chef of whipping cream and 1 hen sugar into whipped cream.

When the cake comes out of the oven, cut the edges of the cake so that it is square and then cut 1 layer of about 1-inch thick off the top. In the remaining large part, remove 1 cake rectangle the size of the toy box and place the plastic-wrapped toy in its place. Cover the cake with the previously cut layer and cover it completely with whipped cream.

Place sour belt candies crosswise on the cake to form a gift and then cover the cake with raspberries. Use the remaining sour belts form a bow in the middle, cut the cake into parts to free the toy box and then enjoy.
It's ready!
SIGN UP
FOR FREE
TO SEE THE RECIPE
DISCOVER KIDDOZ
A new experience made just for kids
Kiddoz promotes creativity and autonomy in kids 👨‍🎨
Kiddoz makes vegetables the star of the plate 🥕
Kiddoz makes it possible to cook and play as a family 💚
ORDER
Recipes that are fun, creative, and healthy
Kids become creators, owners of their recipes
20 easy-to-make illustrated recipes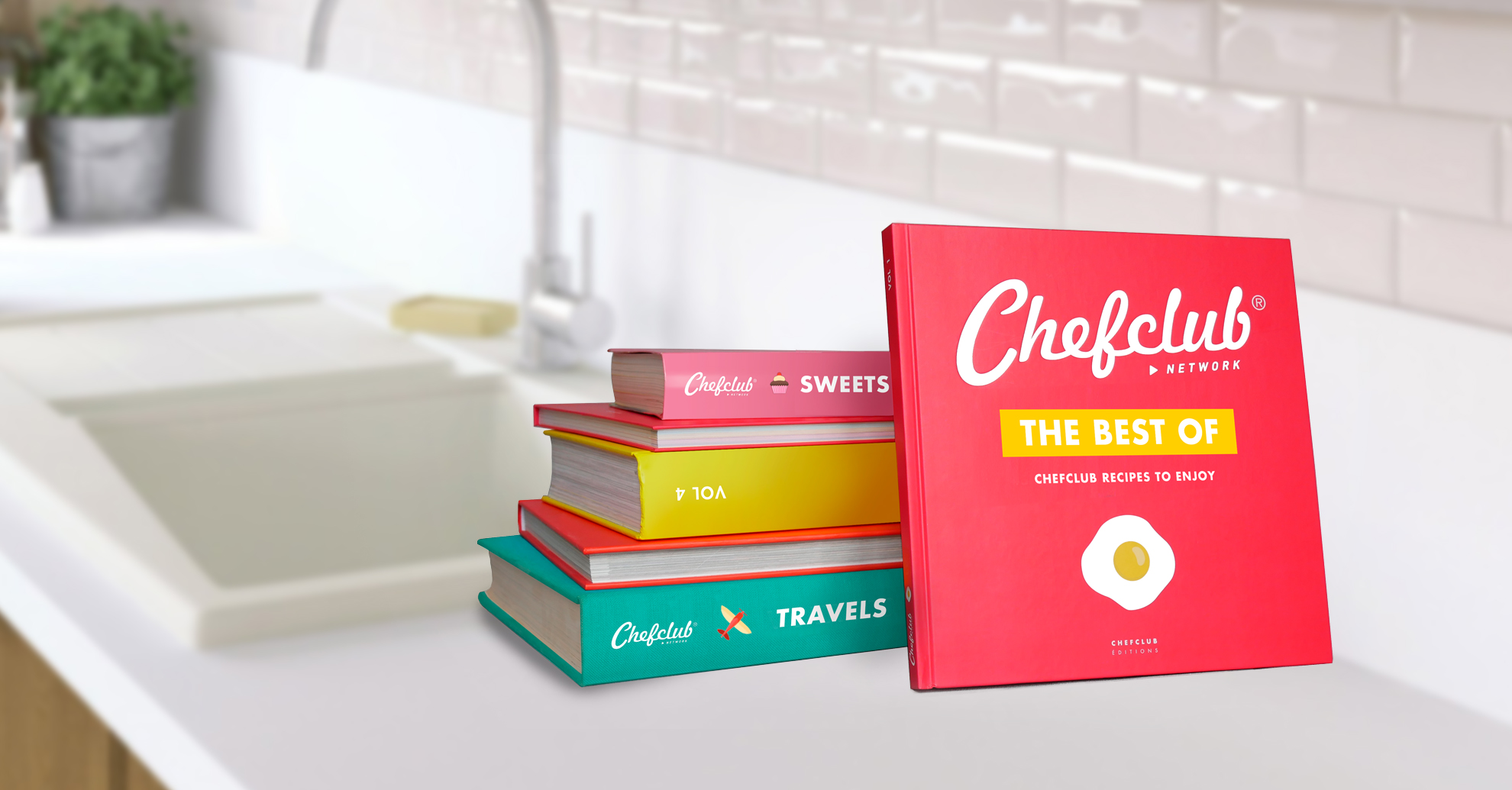 The best of - 45 recipes to share
Chefclub desires to transform the kitchen into a space of sharing and fun. The videos, and now this first book are there to guide, inspire, amuse but mostly share. Share with famil...