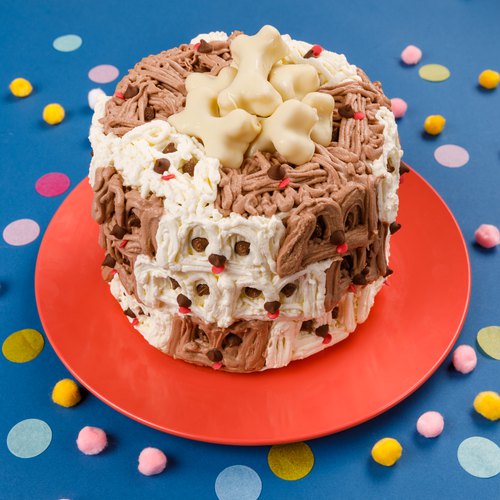 Pawsome Kids Tart
Pawsome Kids Tart! This recipe is unfurgettable 😏🐶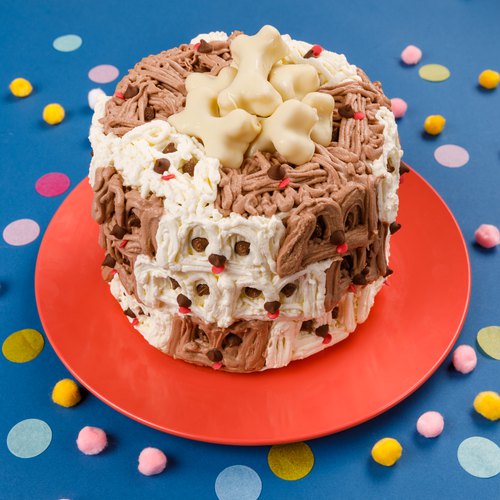 ---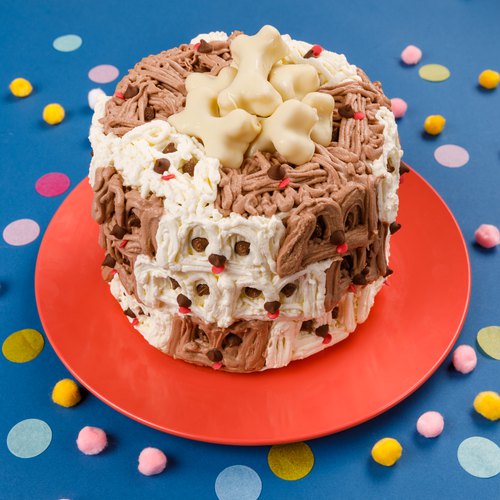 ---
Total time: 2 hours 25 minutes
Prep time: 40 minutes, Cook time: 45 minutes, Rest time: 1 hour
Ingredients for 8 people
1 cup of butter
2 cups of sugar
6 egg
4 3/4 cups of flour
2 tsp of baking powder
3 tbsp of powdered sugar
2 cups of heavy cream
1 1/4 cups of cream cheese
4 tbsp of chefclub's chocolate spread
7 oz of white chocolate
Chocolate chips
Sprinkles
---
Tools
Piping bag
Electric hand mixer
---
Step 1/4
Whisk 1 chef of butter and 2 chef of sugar until the mixture whitens. Add the eggs, 4 chefs of flour, 1 hen of yeast, 1 chef of milk then mix until you obtain a smooth batter. Butter the mold, pour the batter then bake for 45 minutes at 350°F.
Step 2/4
Carefully hollow out the center of the cake with a glass, whip 1 chef of mascarpone, 2 chefs of heavy cream and 1 mouse of powdered sugar then cover the cake with a thin layer of whipped cream. Add half of the whipped cream to a piping bag. Add the remaining whipped cream with 1 mouse of Chefclub chocolate spread to another piping bag. Set aside.
Step 3/4
Form little whipped cream dogs by alternating plain whipped cream and chocolate whipped cream. Place chocolate chips to form the eyes then refrigerate the cake for 30 minutes. Place 2 hens of white chocolate for 30 seconds in the microwave. Mix 1 hen of mascarpone, the left over cake, 2 hens of melted white chocolate until you obtain a smooth mixture. Sculpt to form small bones.
Step 4/4
Place 1 chef of white chocolate in the microwave twice for 30 seconds. Glaze the small bones in the rest of the melted white chocolate, place them on a baking sheet. Refrigerate for 30 minutes. Arrange the chocolate chips on the cake to make the noses of the little dogs and the sprinkles to make the tongues. Place the chocolate bones in the center of the cake and enjoy!