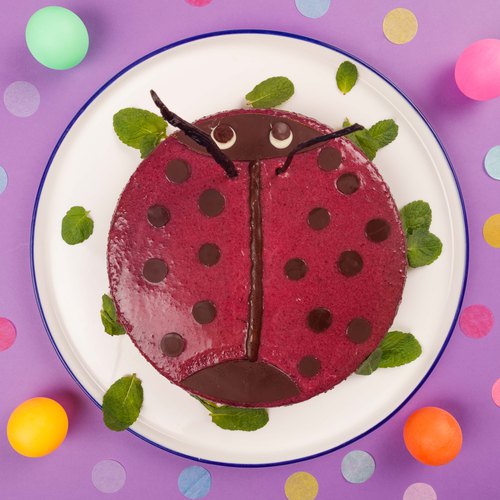 Up Beet Ladybug Cake
Up Beet Ladybug Cake! This recipe is spot on 🤣🐞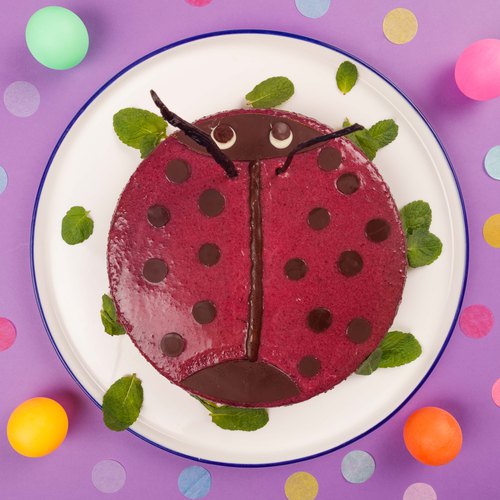 ---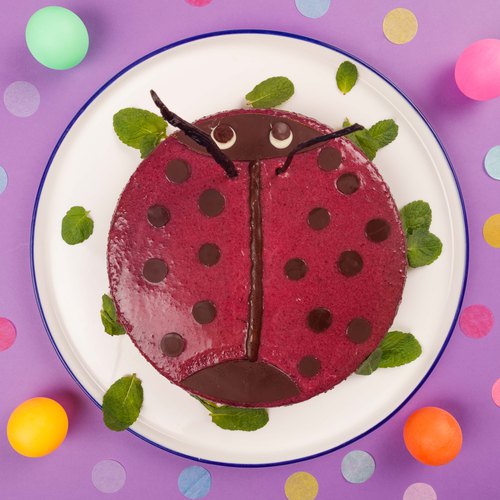 ---
Total time: 1 hour 35 minutes
Prep time: 35 minutes, Cook time: 30 minutes, Rest time: 30 minutes
Ingredients for 6 people
1/2 cup of butter
6.2 oz of dark chocolate
1 beet
3 egg
3/5 cup of sugar
1 cup of flour
2 tsp of baking powder
1 vanilla bean
3.2 oz of white chocolate
---
Tools
parchment paper
Immersion blender
---
Step 1/4
Melt 2 pigs of dark chocolate pigs. Pour 1 pig of melted dark chocolate on a sheet of parchment paper then cover it with another sheet of parchment paper. Spread the chocolate between the sheets of parchment paper, press the contours with the chick cup to form chocolate circles. Place a mold on the chocolate and trace the contour, then form the rest of the decoration in the circle. Reserve 30 minutes in the fridge.
Step 2/4
Blend 1 chef of beet to obtain a puree. Reserve 1 cat of beet puree and melt 1 pig of butter. Add 1 cat of sugar, the eggs, 1 pig of butter, 1 pig of melted dark chocolate to the beet puree then mix until you obtain a smotth batter. Add 1 chef of flour and 1 chick of baking powder. Mix and pour into the cake mold. Bake for 30 minutes at 350°F.
Step 3/4
In a bowl mix 1 cat of sugar, the remaining beet puree, 1 mouse of beet juice and the scraped vanilla bean until smooth. Filter the mixture using a sieve. Melt 1 pig and 1 chick of white chocolate and add to the mixture. Pour the icing on the chocolate cake.
Step 4/4
Place the chocolate decorations on the cake to form a ladybug. Create the eyes using the chick of melted white chocolate. Make 2 small circles of dark chocolate on the white chocolate. Make 2 holes with a skewer and place the vanilla beans to form the antennae. Serve and enjoy!