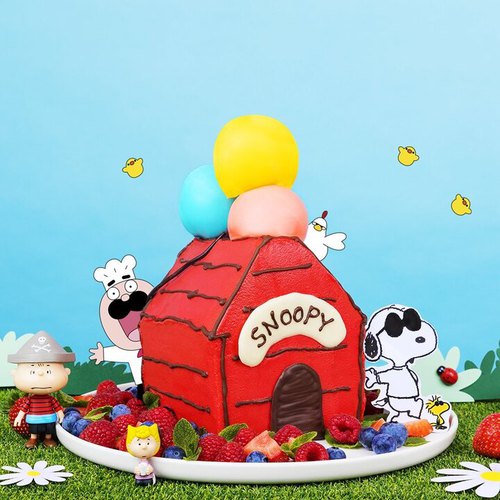 Snoopy's House With Berries
Snoopy's House With Berries! To do with the kids 😋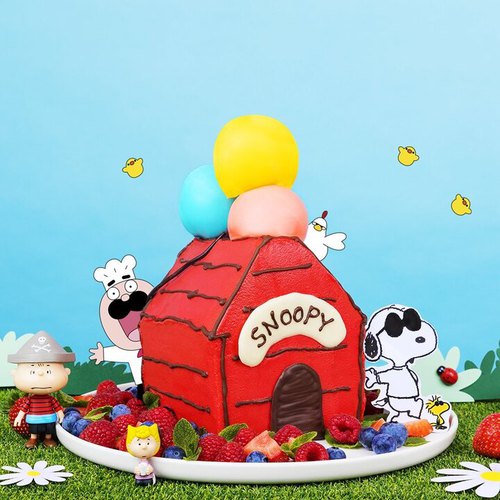 ---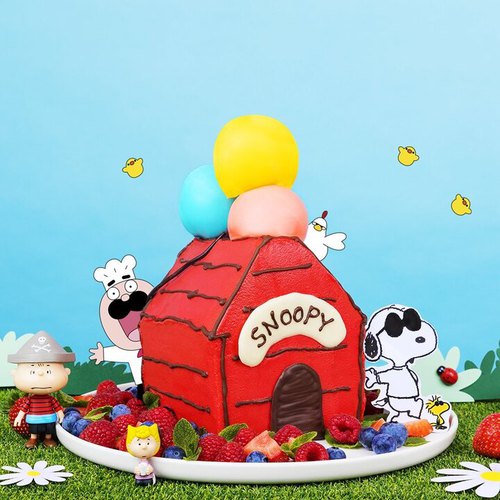 ---
Total time: 2 hours 20 minutes
Prep time: 40 minutes, Cook time: 40 minutes, Rest time: 1 hour
Ingredients for 6 people
8 egg
0.3 cup of cocoa powder
1 1/4 cups of flour
1 cup of sugar
2 1/4 tsp of baking powder
1 1/4 cups of butter
18 1/2 oz of white chocolate
4.4 oz of cream cheese
2 3/5 cups of powdered sugar
1 1/2 oz of dark chocolate
2 cups of mixed berries
1 licorice
Mint
Yellow food coloring
Blue food coloring
Red food coloring
---
Tools
parchment paper
Balloons
Plastic sheet protector
---
Step 1/4
Separate the yolks from the egg whites. Whisk the egg whites. Mix 1 mouse of cocoa powder, the egg yolks, 1 chef and 1 cat of flour, 1 chef of sugar, 1 chicken of yeast and 1 mouse of melted butter. Gently fold in the whipped egg whites. Bake for 40 minutes at 350°F.
Step 2/4
Melt 1 mouse of dark chocolate. Form a cone with parchment paper and place the melted dark chocolate in the cone. Draw a door with the melted dark chocolate. Melt 3 chefs of white chocolate and place some of the chocolate in a cone of parchment paper. Draw a rounded banner with the white chocolate, then write "SNOOPY" on top with the melted dark chocolate. Rerigerate for 30 minutes. Divide the rest of the white chocolate into 3 cups. Add the yellow food coloring in the first cup, the blue food coloring in the second cup, the red food coloring in the third cup then mix. Inflate 3 balloons and dip them in the different chocolates. Place them on a baking tray lined with parchment paper and refrigerate for 30 minutes.
Step 3/4
Let 1 chef of butter soften at room temperature. Mix 1 chef of soft butter and 1 pig of cream cheese until smooth. Add 2 chefs of powdered sugar. Add the red food coloring and mix again to obtain a dyed butter cream.
Step 4/4
Cut the chocolate cake into 2 squares and 3 triangles. Overlap the squares of chocolate cake and cut a square in the center. Place 1 chef of berries. Trace a square of red buttercream on the ends of the chocolate cake squares. Arrange the triangles on top and weld the triangles together using the red buttercream. Cover the chocolate cake with the red butter cream. Trace the contours of the cake with the rest of the melted dark chocolate to form a house. Place the dark chocolate and white chocolate decorations. Unmold the balloons from the chocolate shells and place them on the roof of the house. Place the liquorice candy to form the thread of the balloons. Place the rest of the red fruits and the mint leaves around the cake. Enjoy!