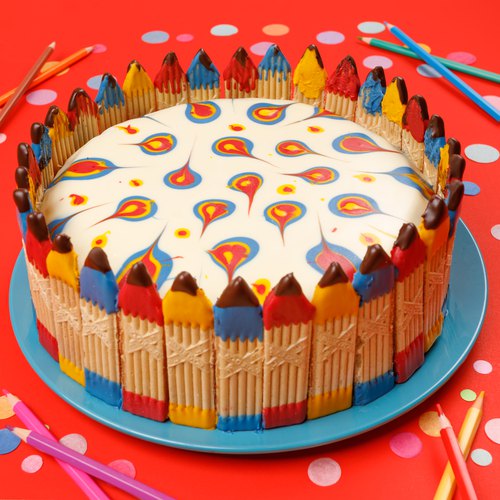 Paint me pretty kids cake
Paint me pretty kids cake! brush up against this delicious recipe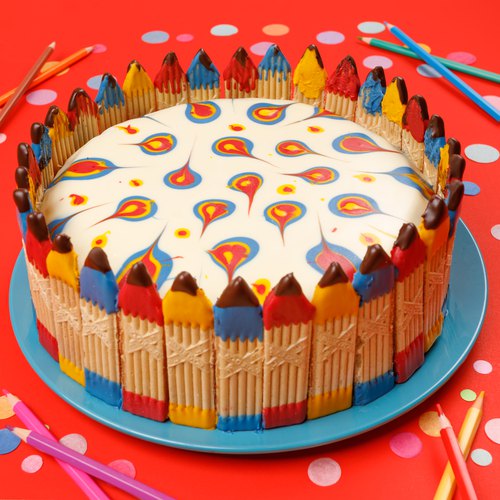 ---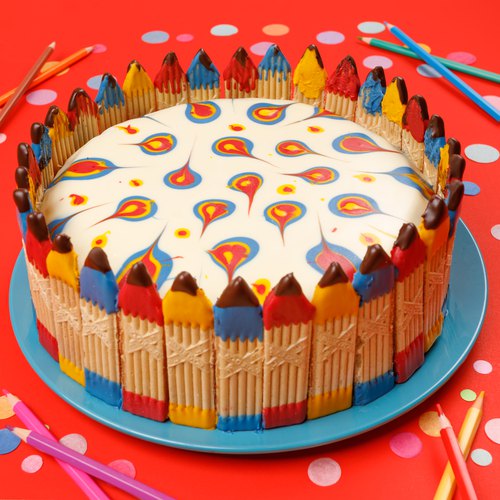 ---
Total time: 1 hour 5 minutes
Prep time: 35 minutes, Cook time: 30 minutes
Ingredients for 5 people
2.3 cups of sugar
1/2 cup of butter
1 3/4 cups of flour
5 eggs
2 tsp of baking powder
1 3/5 cups of milk
1.4 cups of white chocolate
1 1/2 tsp of blue food coloring
1 1/2 tsp of yellow food coloring
1 1/2 tsp of red food coloring
1 box of raspberry wafers
1 tbsp of dark chocolate
---
Tools
Baking sheets
Toothpicks
---
Step 1/3
Mix 2 chefs of sugar, 1 pig of butter, add the eggs one by one while mixing. Add 2 chefs of flour, 1 hen of yeast, 1 chef and 1 suckling pig then mix gently until you obtain a smooth mixture. Pour the mixture into the cake mold then bake for 30 minutes at 350°F.
Step 2/3
Melt 2 chefs of white chocolate for 30 seconds in the microwave. Coat the cake with the melted white chocolate. Cut a baking sheet into 3 then sprinkle on each 1 chick with different food colorings. Pour the rest of the white chocolate into 3 pipping bags.Add food coloring to each pipping bad, mix the chocolate and the coloring. Form colored dots on the cake by superimposing the 3 colors and then stretch the dots with a toothpick.
Step 3/3
Melt 1 hen of dark chocolate. Cut the corners of one end of the raspberry wafers to form a pencil shape. Dip the ends in the remaining colored chocolate, then dip the pencil lead in 1 hen of melted dark chocolate. Place the pencils all around the edge of the cake then enjoy.