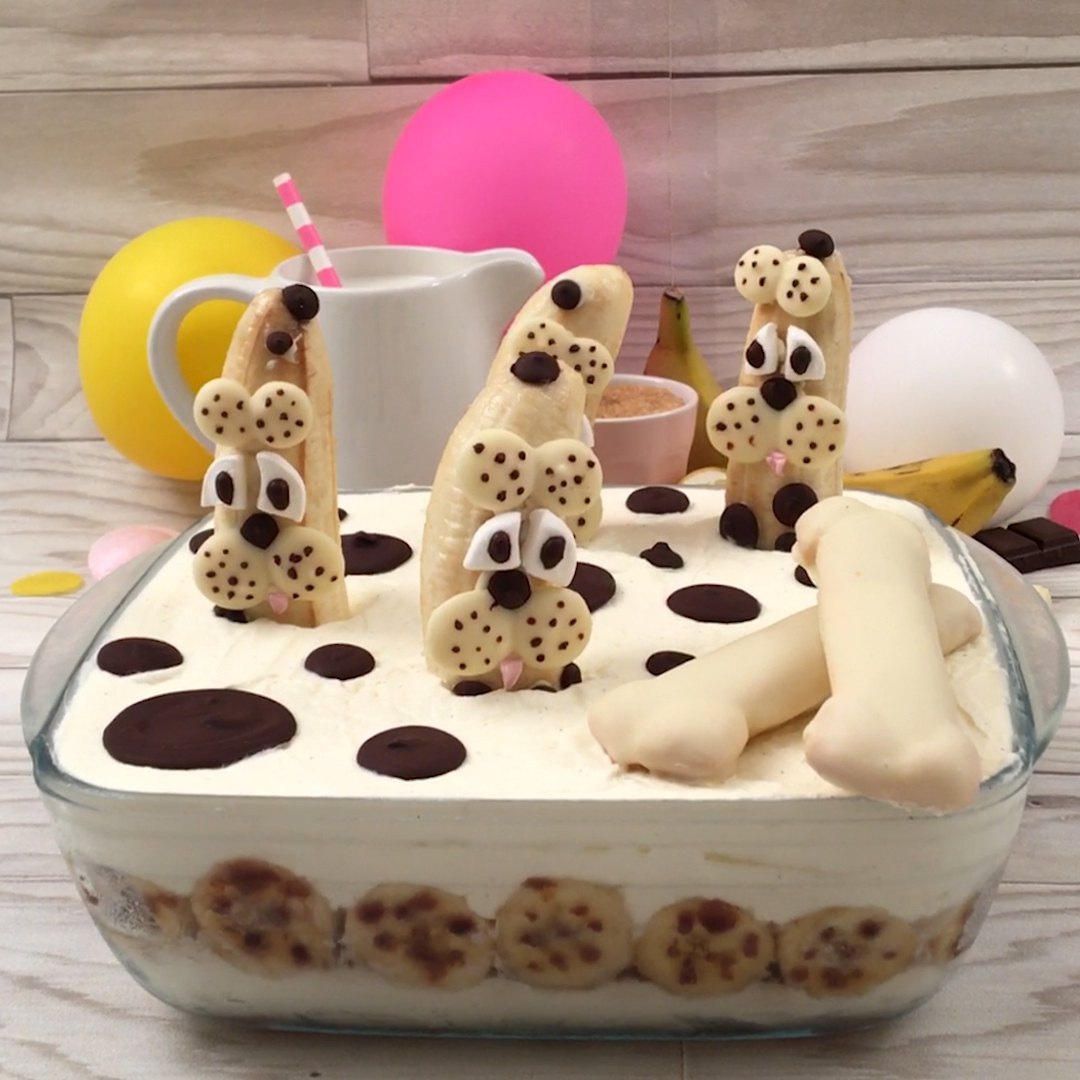 101 Dalmatians à la Banana Tiramisu
Your kids will flip over this recipe! 🐶🐶🐶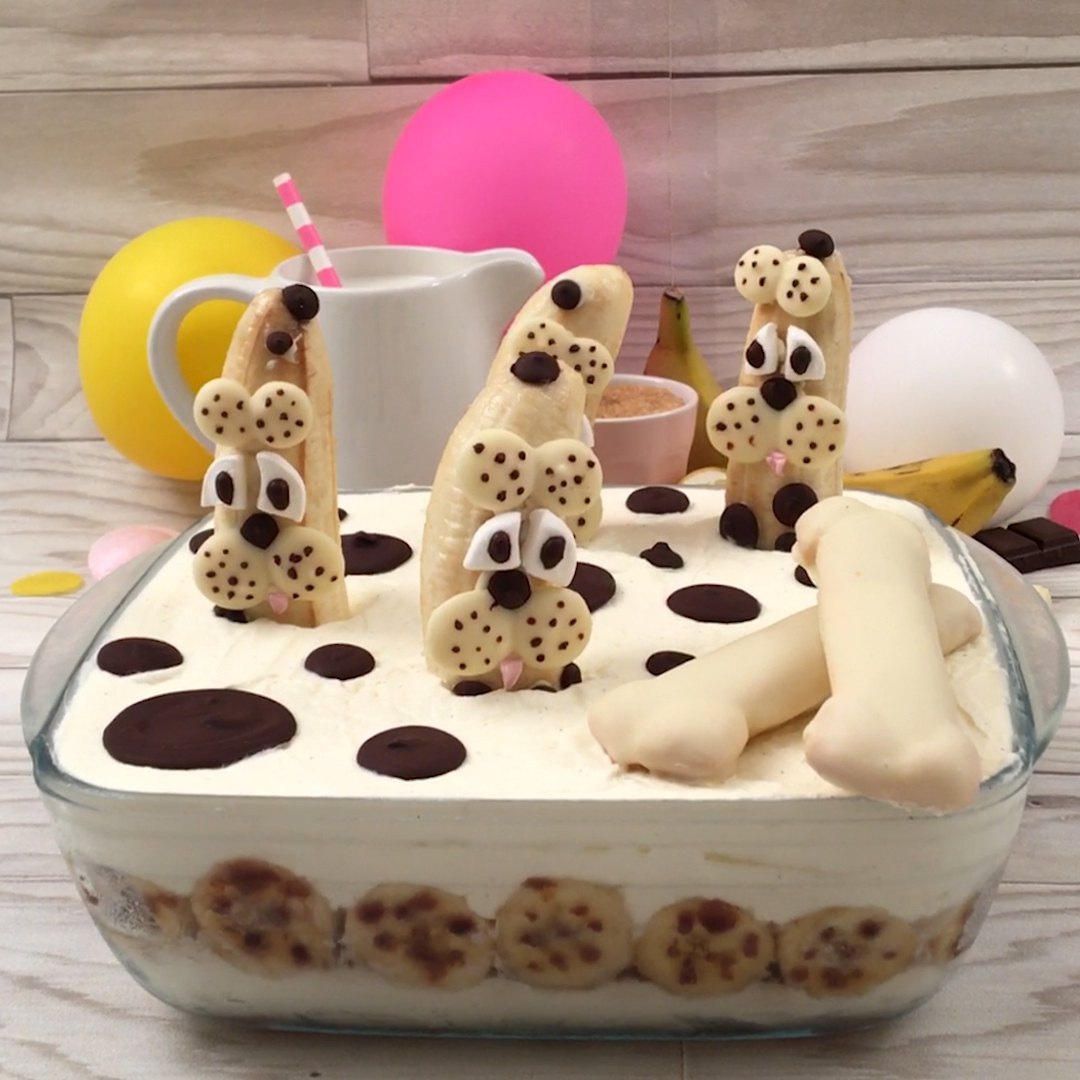 Total time: 60 minutes
Ingredients for 8 people
1 cup of hot chocolate
22 lady finger cookies
1/2 cup of mascarpone
1/4 cup of powdered sugar
3 cups of heavy whipping cream
1 vanilla bean
6 bananas
1 cup of dark chocolate
1 tbsp of lemon juice
1 tsp of white chocolate
1 marshmallow
---
Tools
1 Square baking dish
1 Hand mixer
Toothpicks
Parchment paper
---
Step 1/5
Dip 20 lady fingers in 1 chef of hot chocolate and place 8 of them at the bottom of the baking dish. Whip 1 pig of mascarpone, 1 cat of powdered sugar, 3 chefs of cream and 1 vanilla bean scraped. Spread half of this whipped cream in the dish. Cut 1 banana into slices. Place 1 pig dark chocolate chips in the microwave for 30 seconds. Using a toothpick, draw dots of dark chocolate on the banana slices. Place the slices in the dish, against the edge, with the part with the dots stuck to the sides of the dish.
Step 2/5
Pour 1 hen of lemon juice over the 3 other bananas and mash them into a purée. Spread this purée in the dish. Place the other 12 soaked lady fingers on top and cover with the remaining whipped cream. Chill for 30 minutes.
Step 3/5
Melt 1 mouse of white chocolate by placing it in the microwave for 30 seconds. With the melted dark chocolate, draw small discs of different sizes on baking paper. With the white chocolate, draw 2 small discs stuck together and repeat 3 times. Do the same 4 times with slightly smaller discs.
Step 4/5
With a toothpick dipped in dark chocolate, draw little dots on these discs. Add a drop of dark chocolate at one intersection of the 2 white chocolate discs on the larger shapes and stick a marshmallow tongue at the other intersection. Cut out 8 small marshmallow triangles and draw a dot of dark chocolate on them. Place in a cool place for 10 minutes.
Step 5/5
Cut the remaining 2 bananas in half across the width. With white chocolate, stick the smaller white chocolate shape on top of the banana halves, with marshmallow eyes just below. Glue the second white chocolate shape still underneath and then 3 small discs of dark chocolate at the bottom. Cut out the corners of 2 boudoirs and glue them on 2 others to give it the shape of a bone. Cover the bones with melted white chocolate. Place the bones, half-bananas and other dark chocolate discs on the tiramisu, cut into pieces and eat.