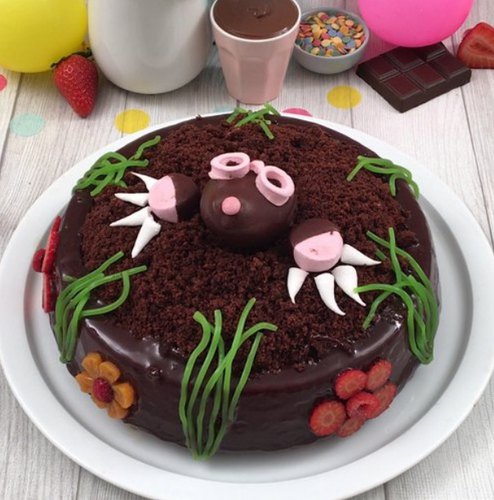 Mouse in the House Cake
Mouse in the House Cake! Super cute dessert to make with the kids!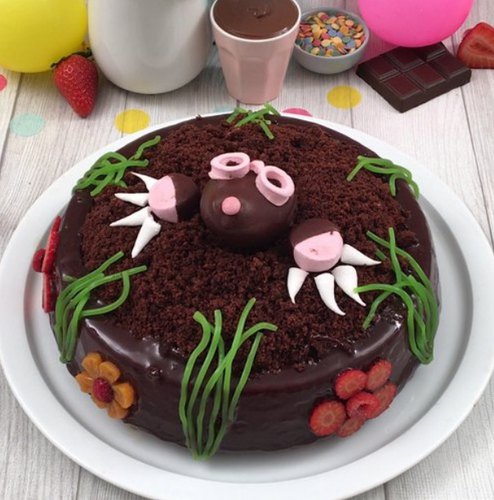 ---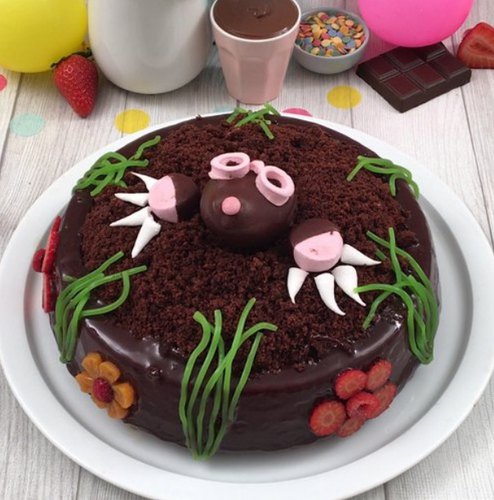 ---
Total time: 1 hour
Prep time: 30 minutes, Cook time: 30 minutes
Ingredients for 8 people
26 1/2 oz of dark chocolate
1/2 cup of butter
6 egg
1 cup of sugar
2 1/2 cups of flour
1 tbsp of baking powder
2 strawberries
1 marshmallows
2 pink marshmallow
Smarties
3 bananas
1/4 cup of caramel sauce
1 cup of heavy cream
8 1/2 tbsp of powdered sugar
3 tbsp of mascarpone
1 raspberry
Green ribbon candies
---
Tools
Whisk
Skewer
---
Step 1/4
Place 2 chefs of dark chocolate and 1 pig of butter in 1 a bowl and place it in the microwave for 3 minutes to melt. Mix well to obtain a smooth paste. Mix 6 eggs and 1 chef of sugar with an electric whisk until the mixture whitens. Add the chocolate and the melted butter to this mixture then add 2 chefs of flour and 1 hen of yeast. Pour into 1 round cake dish and bake for 30 minutes at 340°F.
Step 2/4
Once the cake is out of the oven flip the cake over. Remove a wide, thin disc of cake from the top with a knife. Crumble this piece of cake. Pour 1 mouse of caramel into the hollow of the cake. Cut 3 bananas into slices and place them in the hole. Whip 1 chef of heavy cream with 1 mouse of powdered sugar and 1 cat of mascarpone. Fill the hole with it. Form a small dome on top with the crumbled cake.
Step 3/4
Plant 1 strawberry on a skewer and dip it in 1 chef of melted dark chocolate. Glue 1 red Smarties to the end of the strawberry. Cut 1 pink marshmallow in 2 and dip each half in melted dark chocolate. Cut 1 other marshmallow in 2 then cut each half into a small disk. Remove the core from each small disc to form 2 small rings. Glue the rings on the strawberry to make glasses by placing a small piece of marshmallow between the 2. Refrigerate.
Step 4/4
Pour the rest of the melted chocolate all over the cake. Stick the skewer in the dome so that only the mole's head sticks out. Add the 2 half-marshmallows on the side to make the legs. Cut strips of white marshmallow to make claws and lay them near the legs. Form grass around the cake with green ribbon candies and make flowers with small slices of strawberries and raspberries. Cut into slices and enjoy!