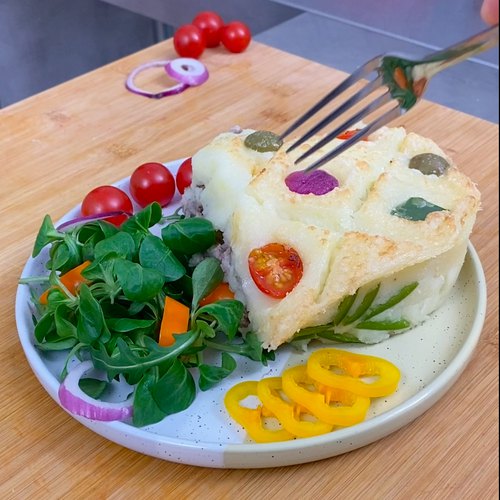 Jeweled Potato Bake
Jeweled Potato Bake! A meat and potato pie as beautiful as a jewel 💍🥰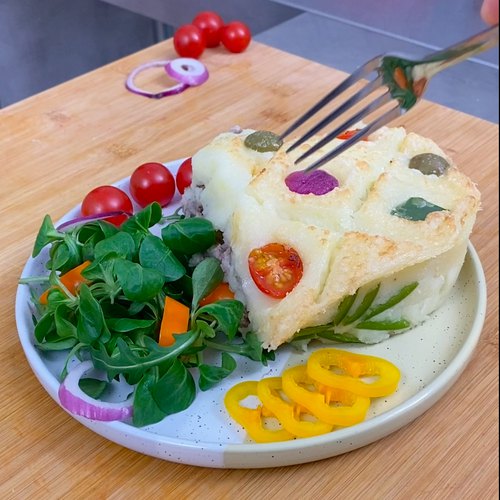 ---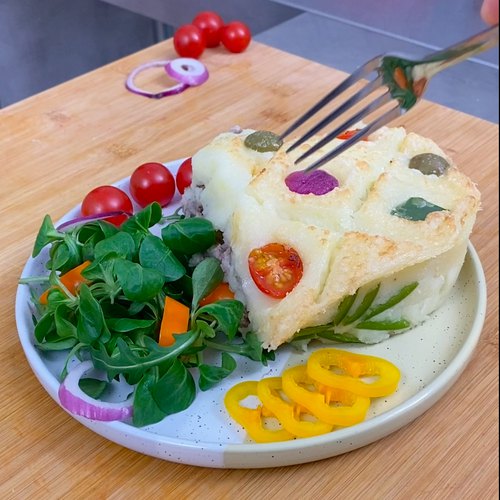 ---
Total time: 50 minutes
Prep time: 40 minutes, Cook time: 10 minutes
Ingredients for 4 people
1 green bell pepper
1 red bell pepper
1 yellow bell pepper
8 potatoes
2 tbsp of butter
1 red onion
2 cherry tomatoes
5 green olives
Salt & pepper
Parmesan
Olive oil
Spices
---
Step 1/4
Cut strips of yellow, green and red bell peppers to create 2 suns of each color.
Step 2/4
Prepare mashed potatoes with the butter, salt and pepper. Cook the ground beef with a drizzle of olive oil and season with spices.
Step 3/4
Stick the bell pepper suns on the sides of a glass dish and glue them with a tablespoon of mashed potatoes. Assemble the shepherd's pie, alternating a layer of mashed potatoes and a layer of ground beef. Finish with a layer of mashed potatoes and sprinkle with grated parmesan.
Step 4/4
In each square, alternately add a green olive, half a cherry tomato or a piece of onion. Bake for 10 minutes at 390°F. Serve and enjoy!