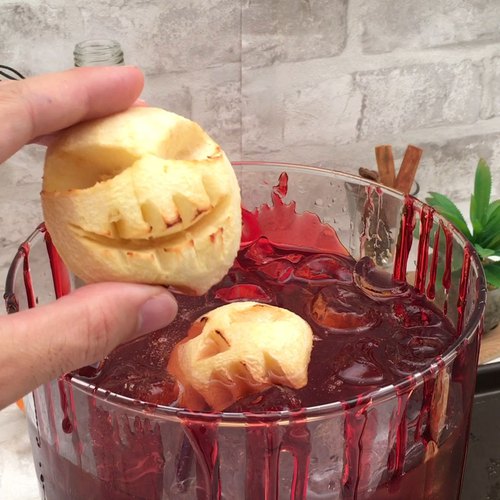 Halloween Heads of Horror
Excuse me waiter...there's a head in my drink!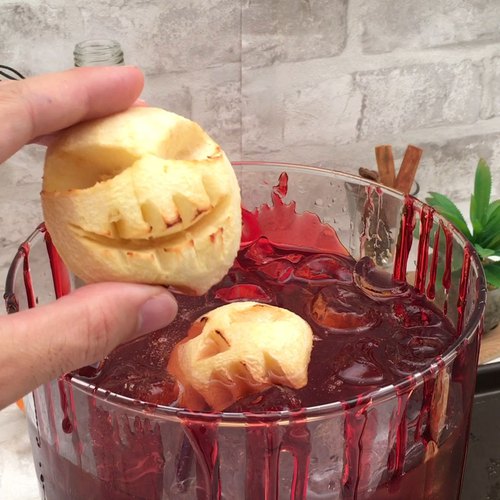 ---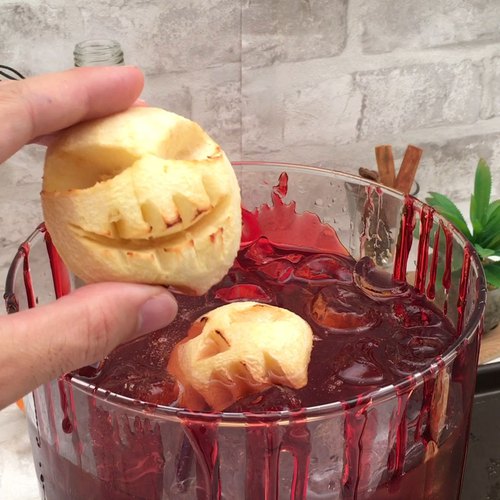 ---
Ingredients for 6 people
2 cups of cider
2 cups of apple juice
2 star anise
1 cinnamon stick
grenadine
2/3 cup of rum
4 apples
ice
---
Step 1/4
Add the cider and apple juice to a pan and warm with the star anise and cinnamon stick. Add to the fridge to cool for 30 minutes.
Step 2/4
Add the rum and grenadine and mix.
Step 3/4
Cut the apples in half and peel them, then use a knife to carve spooky faces into them. Bake them on a tray in the oven for 1-2 hours at 200 ºF.
Step 4/4
Add the cider and rum mix to a large serving bowl decorated with grenadine around the rim, then add the baked apples into the mix. Serve and enjoy your spooky drinks!
Similar recipes from Chefclub
-
Our other recipes