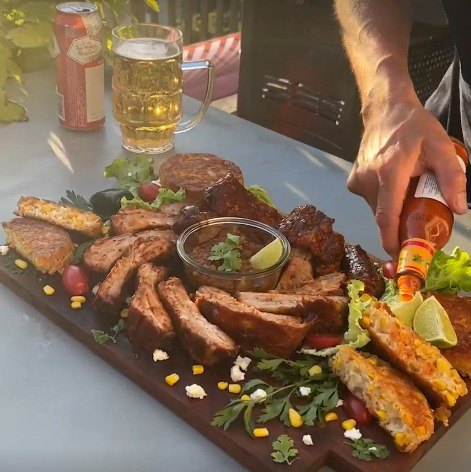 BBQ Ribs & Hush Puppies
BBQ Ribs & Hush Puppies! Southern food at its finest 🤗🍖🌽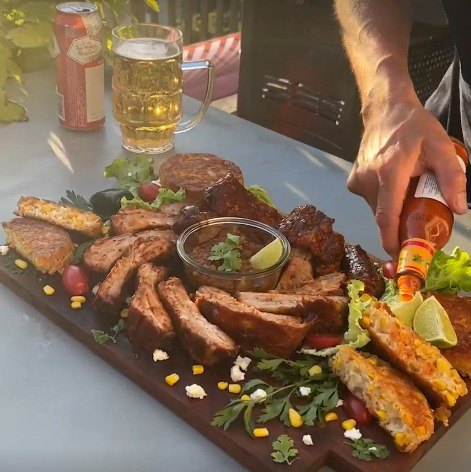 ---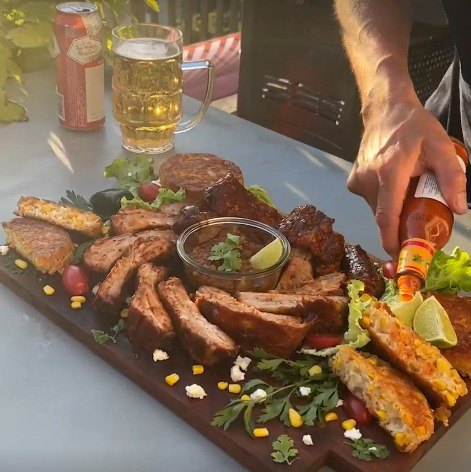 ---
Total time: 1 hour 30 minutes
Cook time: 1 hour 30 minutes
Ingredients for 6 people
Oregano
Paprika
Garlic powder
Ribs
Beer
Lime
Oil
Corn fritters
Red onion
Jalapeños
Garlic
Salt & pepper
Tomatoes
Hot sauce
---
Tools
Skewers
Small round cookie cutter
---
Step 1/3
Coat the ribs with the paprika, garlic powder and oregano. Wrap around a can of beer and place in a container on the grill. Skewer threw everything to pierce the beer can. Remove skewers and cook until done. Set aside.
Step 2/3
In a skillet heat up the oil over the grill. Add the round cookie cutters to the oil and place the corn fritter batter inside. Fry on both sides until golden brown. In a container add some olive oil, chopped red onion, jalapeños, garlic, salt, pepper and grilled tomatoes. Crush everything together until blended.
Step 3/3
Add the ribs to a platter with the sauce. Add the corn fritters and sprinkle with hot sauce. Serve with slices of lime and beer. Enjoy!