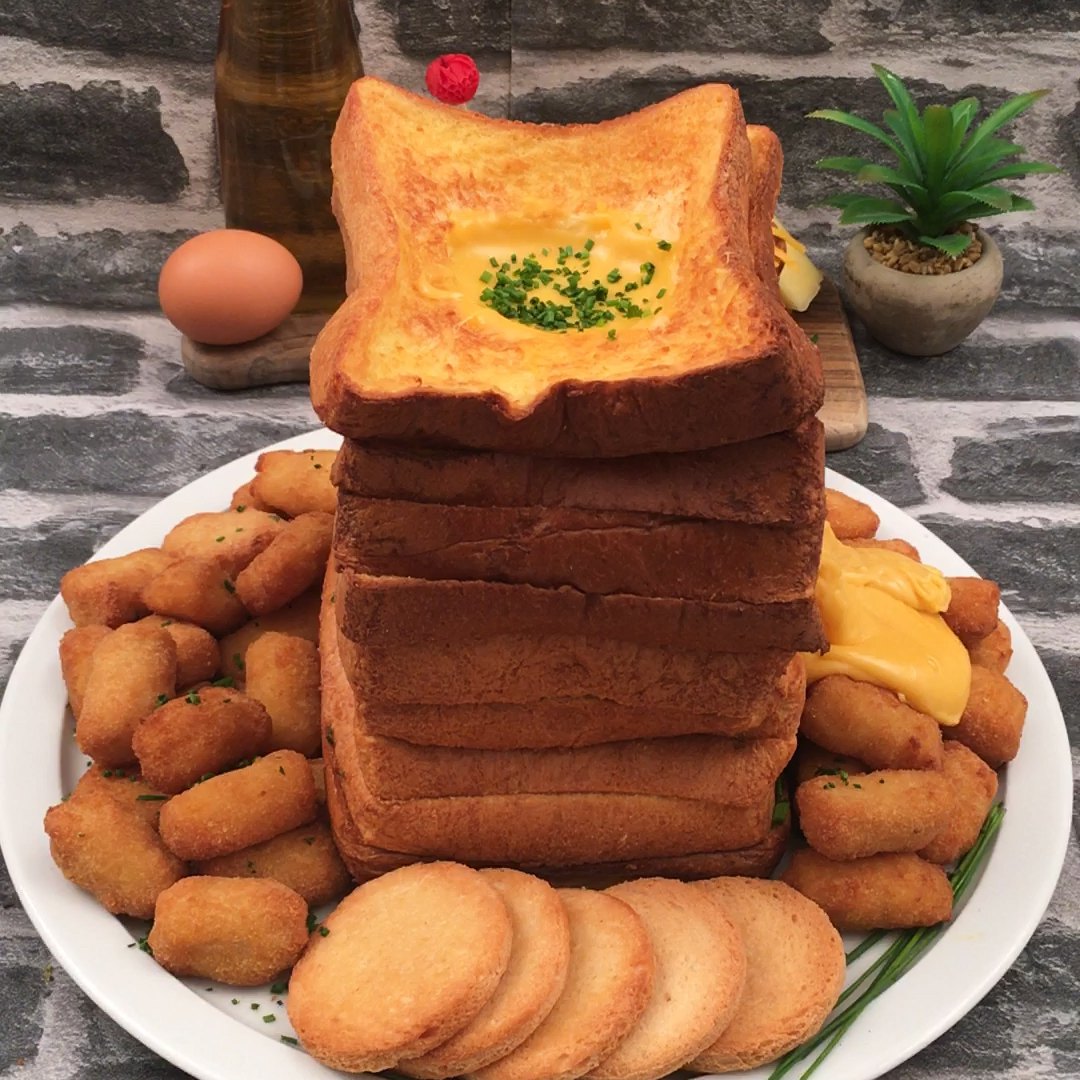 Tater Tot Fondue!
We are total GENIUSES!!!!!
---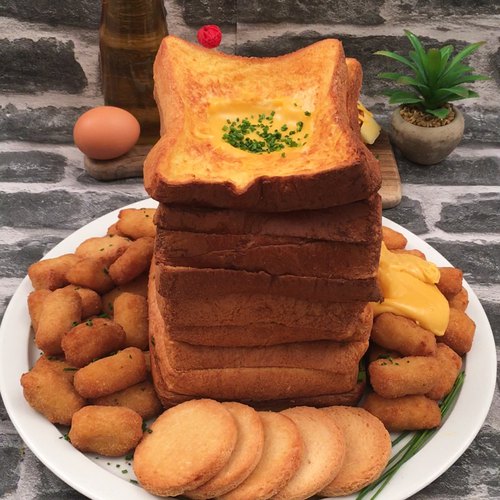 ---
Total time: 30 minutes
Ingredients for 4 people
12 slices sandwich bread
5 eggs
2 cups milk
3 cups shredded cheddar
6 oz beer
1 lb tater tots
---
Step 1/2
Using a glass, press down on 11 slices of bread and remove a circle from the center of each slice. Leave the last slice in tact. Mix the milk and eggs, then dip all the bread in this, as you would with French toast. Lay the in-tact slice of bread on a parchment-lined sheet pan, and then stack the slices to create a tower with a hole in the center. Bake 15 minutes at 350 °F.
Step 2/2
In a heavy-bottomed pot, bring the milk to a boil, then add the cheese, stirring until smooth to make a fondue. Pour the fondue into the center of the bread tower, then enjoy by dipping the bread circles and pieces of the bread tower into the fondue.