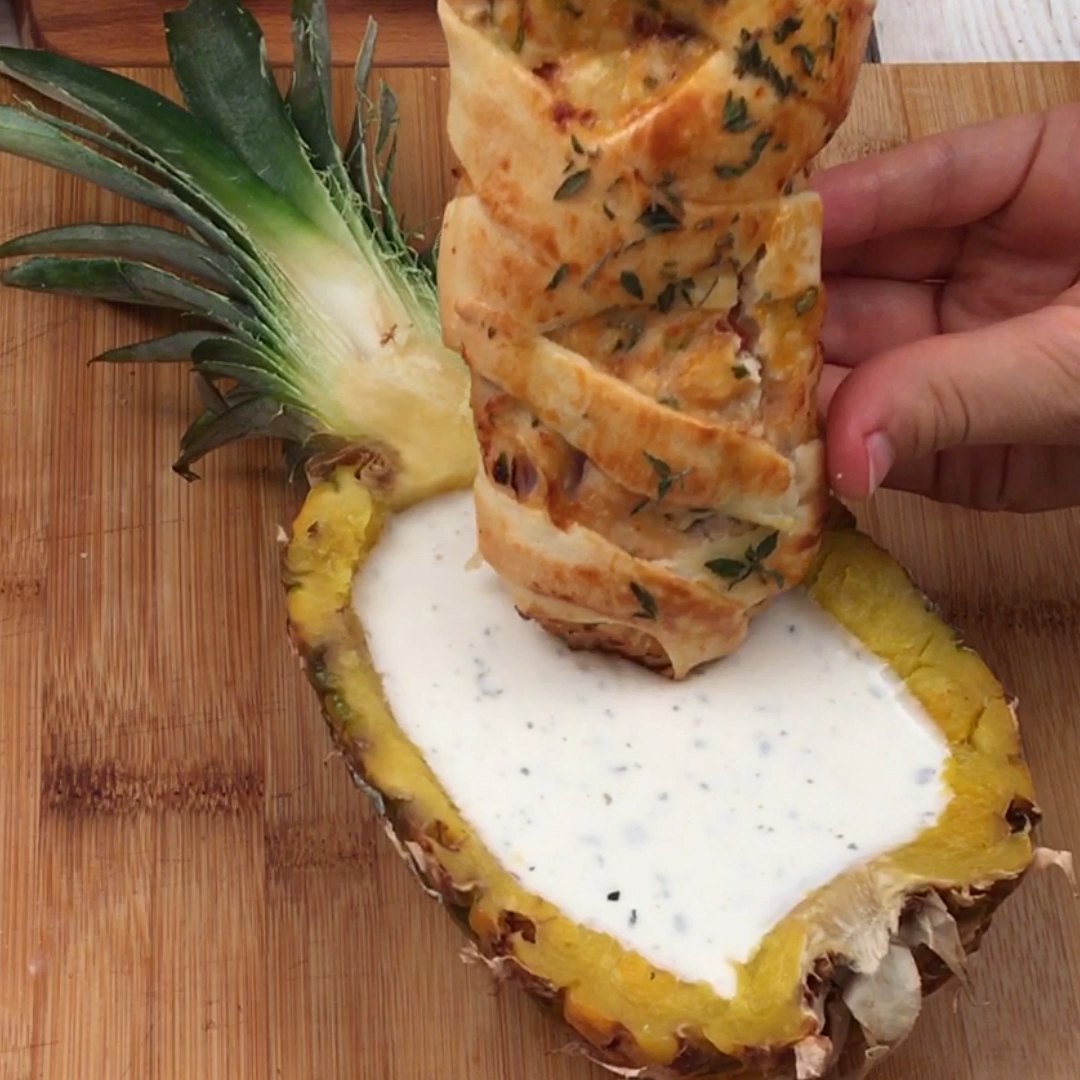 Pineapple Pizza Skewers
A controversial icon made for the grill! 🍍🔥🥓
Made by you!
Ingredients
1 pineapple
6 slices of Canadian bacon
1/2 cup of cherry tomatoes
12 mini mozzarella balls
1 pizza dough
6 chicken breasts (or 1 pound ground chicken)
1 red onion
Cilantro
Salt & pepper
1 egg
1. Cut the pineapple in two, then remove the fruit, cutting into cubes. On skewers, place pineapple, cherry tomato, mozzarella ball and repeat until the skewer is full. Repeat 6 times. In a bowl, mix ground chicken with cilantro, red onions, and the egg. Spread 1/6th of this mixture onto plastic wrap then place one skewer in the center, close the plastic wrap and roll into a log. Repeat until all chicken mixture is used and all skewers are covered. Let chill.
2. Cut pizza dough into thin strips, then wrap the chilled chicken skewers with the bands of pizza dough so the meat is full covered, bake for 15 minutes at 375 °F.
3. Fill the pineapple halves with ranch sauce and BBQ sauce for dipping, then serve the baked chicken kebabs over the pineapple halves dipping into the sauce.
Similar recipes from Chefclub