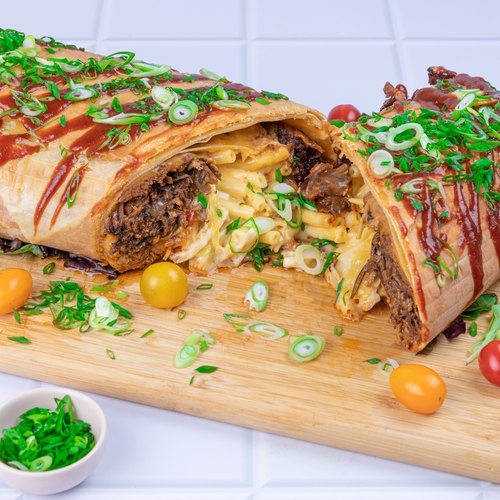 The Whole BBQ Roll
The Whole BBQ Roll! Sink your teeth into this juicy recipe 🍖😜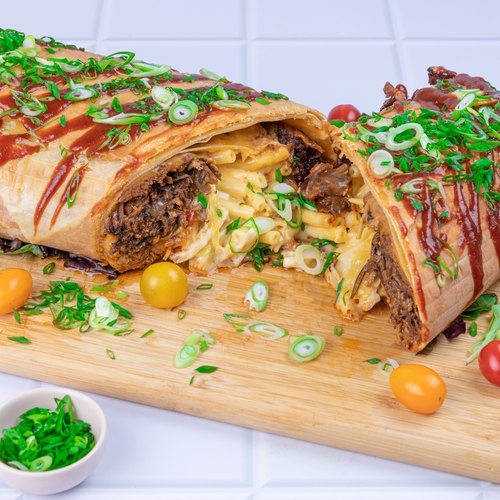 ---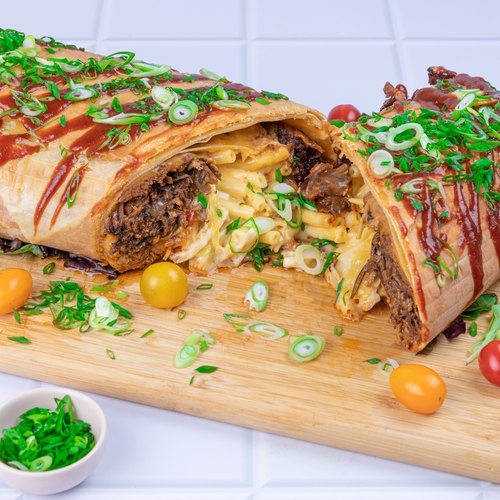 ---
Total time: 2 hours 10 minutes
Prep time: 10 minutes, Cook time: 2 hours
Ingredients for 6 people
Wonton wrappers
2 pork ribs
4 cups of macaroni and cheese
Cabbage
Chili con carne
3 cups of cheddar
Thyme
Whiskey
Maple syrup
Flour
Chives
2 egg
Bbq sauce
Bbq spices
---
Step 1/3
Place the ribs on a grill over lit wood chips. Season with BBQ spices and thyme. Drizzle with maple syrup and whiskey. Cover in foil and bake until done.
Step 2/3
Flour the work surface, then lay the wonton wrappers into a square. Stick them together. Add the shredded cheddar diagonally. Remove the bones from the ribs and place on top. Add the shredded cabbage, macaroni and cheese, chili con carne and top with BBQ sauce.
Step 3/3
Brush the edges of the wonton wrappers with egg and roll into a burrito shape. Fry in hot oil until golden brown. Drizzle with BBQ sauce, sprinkle with chives, serve and enjoy!