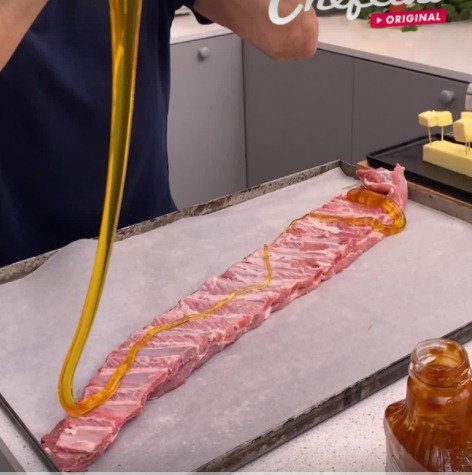 Juicy Baby Back Ribs
Juicy Baby Back Ribs! This recipe is a little rib of heaven 🤤🍖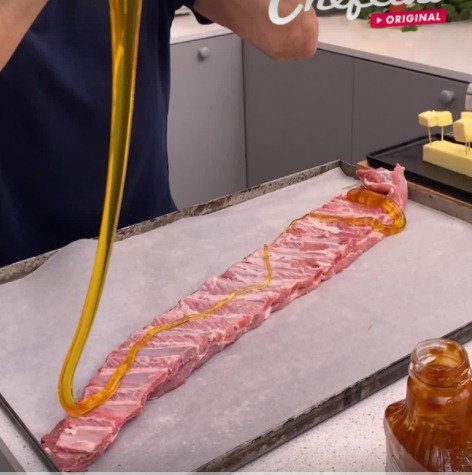 ---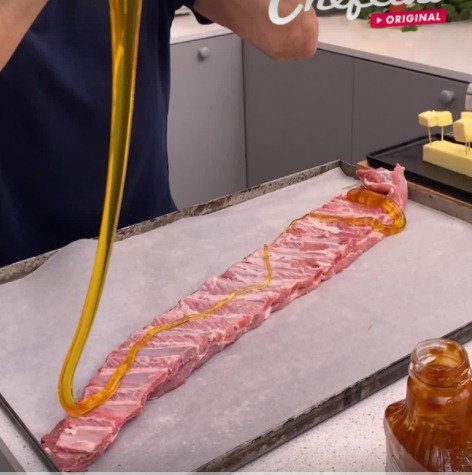 ---
Total time: 6 hours
Cook time: 6 hours
Ingredients for 6 people
1 pork ribs
1.7 cups of bbq sauce
3/5 cup of butter
3/5 cup of honey
1/2 lb of coleslaw
2 lbs of mashed potatoes
1 tsp of parsley
---
Tools
Toothpicks
Foil
---
Step 1/3
Take the ribs and smother them with honey and BBQ sauce. Place in a round dish. Cut the butter in cubes and stick them on toothpicks. Stick the toothpicks into the ribs. Cover the dish in foil and bake at 275°F for 6 hours.
Step 2/3
Make 3 balls of mashed potatoes. Season with salt and pepper. Take a colander and press down into the mashed potatoes. Create various heaps of mashed potatoes and place the coleslaw on top.
Step 3/3
Remove the ribs from the oven and place on top of the mashed potatoes and coleslaw. Drizzle the cooking juices on top of the ribs. Sprinkle with parsley. Enjoy!