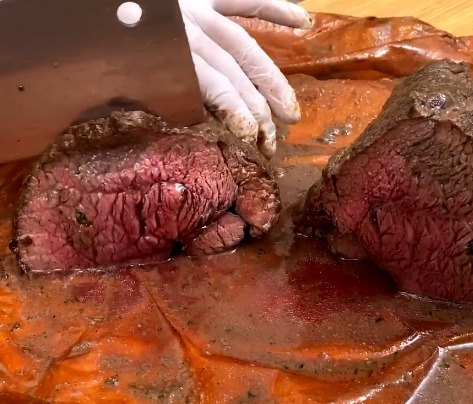 Beef & Grits
Beef & Grits! Time to beef up and try this new recipe 😁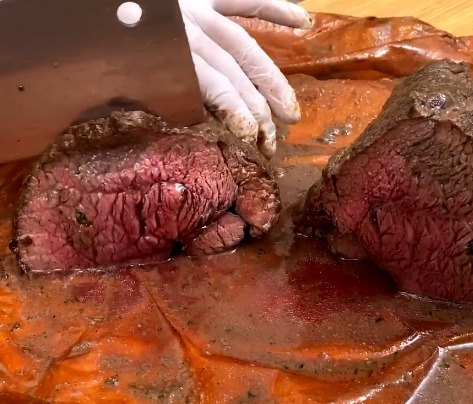 ---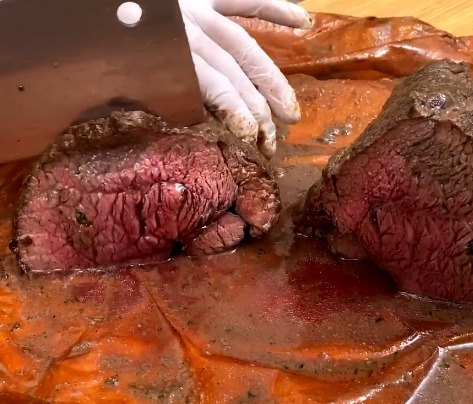 ---
Total time: 1 hour 30 minutes
Cook time: 1 hour 30 minutes
Ingredients for 4 people
2 1/2 lbs of steak
Salt & pepper
Butter
4 tbsp of thyme
---
Tools
Peach paper
Blowtorch
Basting injector
Metal rack
Apple woodchips
---
Step 1/4
Take a piece of steak and inject it with fresh chopped thyme and softened butter using a meat injector.
Step 2/4
Place the steak on a piece of peach paper. Spread more softened butter on the meat and wrap the paper around it.
Step 3/4
Place apple wood chips in oven safe dish with a drying rack on top. Light woodchips until they are smoking and place meat on top of the drying rack. Place in the oven at 300°F for 30-45 minutes.
Step 4/4
Remove from oven and slice the meat. Serve with your favorite side dish. Enjoy!